Snow go zone: Clean-up crews mobilized as massive March snowfall masks Moscow (PHOTOS)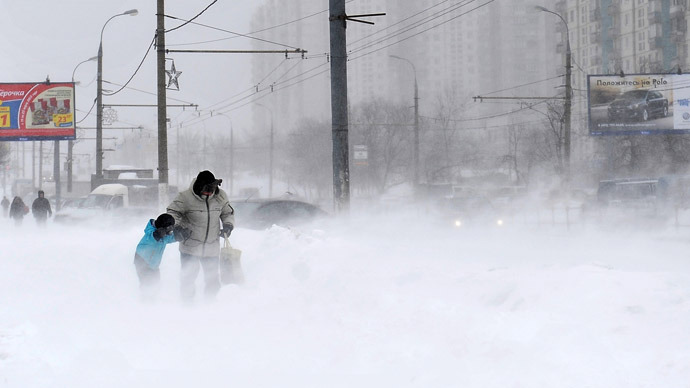 Thousands of specialized vehicles and workers are out on the streets after abnormally heavy snowfall, which caused a state of emergency in the Ukrainian capital, Kiev, reached Moscow.
The depth of snow cover in the Russian capital had reached 59cm (23 inches) by Sunday morning, with the synoptic forecast expecting 15cm (6 inches) in the next 24 hours.
But the extremely powerful Mediterranean cyclone causing the bad weather wasn't such a huge surprise for the Moscow authorities as in Kiev.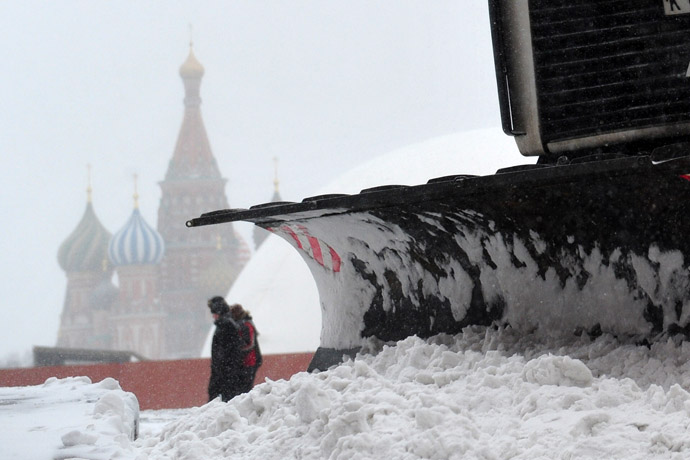 Moscow's Housing and Public Utilities Department informed RIA-Novosti that around 15,500 units of specialized vehicles are currently involved in fighting the aftermath of the snowfall, with around 12,600 yard-keepers cleaning the roofs of the buildings and 36,000 more working in the streets.
Over 200,000 cubic meters of snow have already been removed to the special landfill and mobile snow melting facilities outside the city.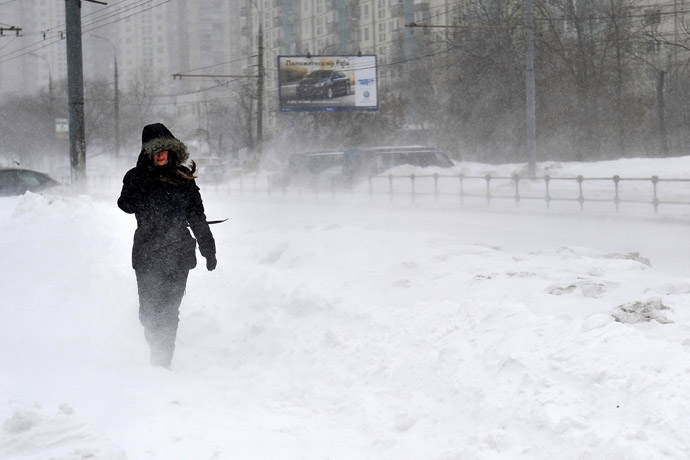 The snow hasn't hampered the operation of the city's airports as there were no significant delays to the flights departing from Sheremetyevo, Domodedovo or Vnukovo Airports.
The heavy snowfall, which is absolutely abnormal for March, is expected to last in the Russian capital until Monday evening, adding around 25-28cm (10-11 inches) to Moscow's snow cover.
The meteorological service says that this March may become the coldest in Moscow in the last 33 years, forecasting temperatures of around minus 9 or 10 degrees Celsius, which is around nine degrees below average.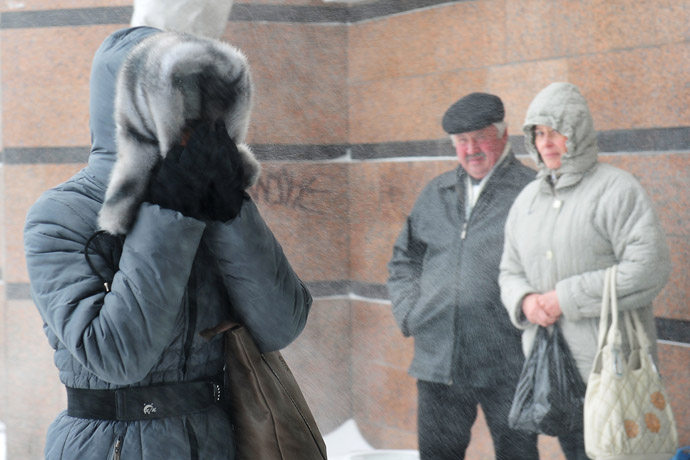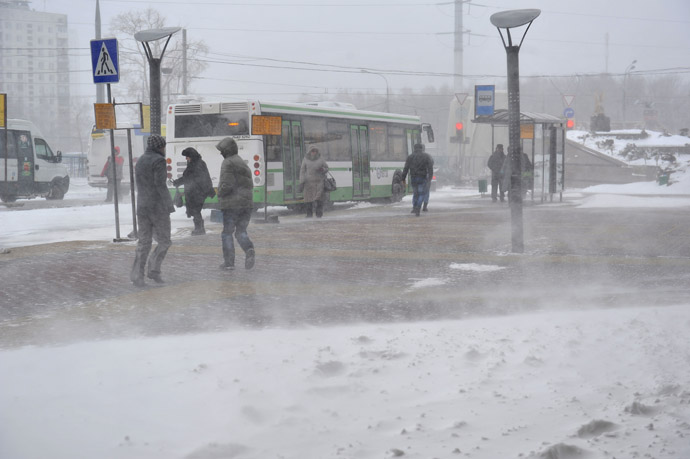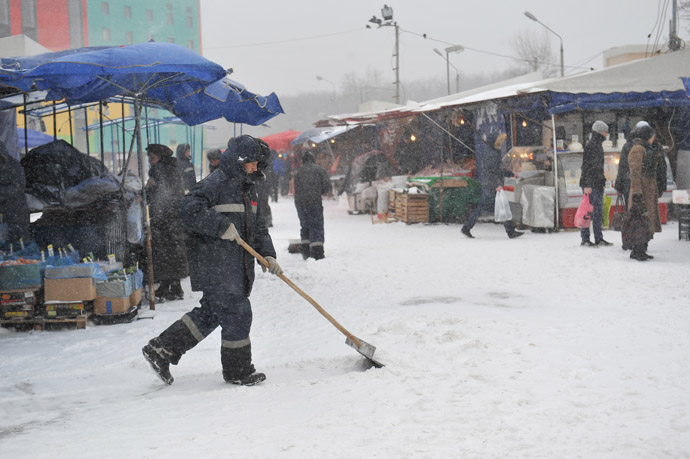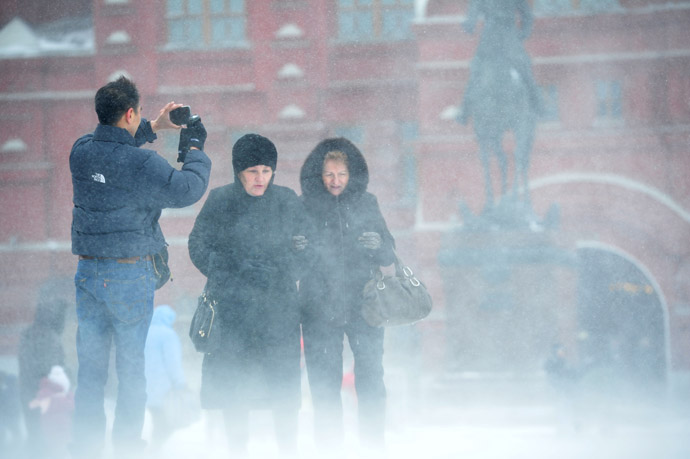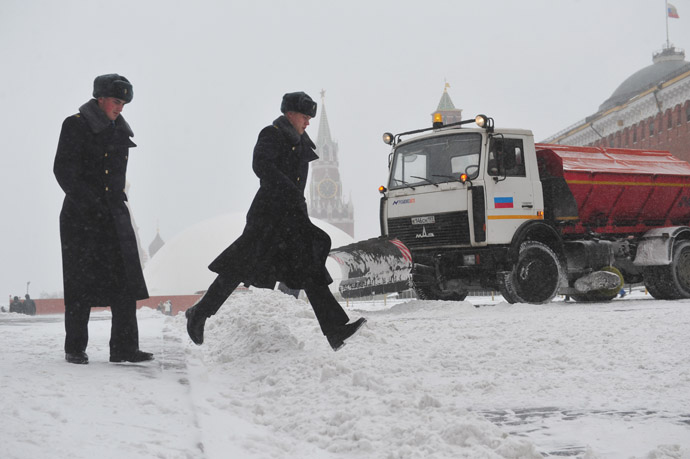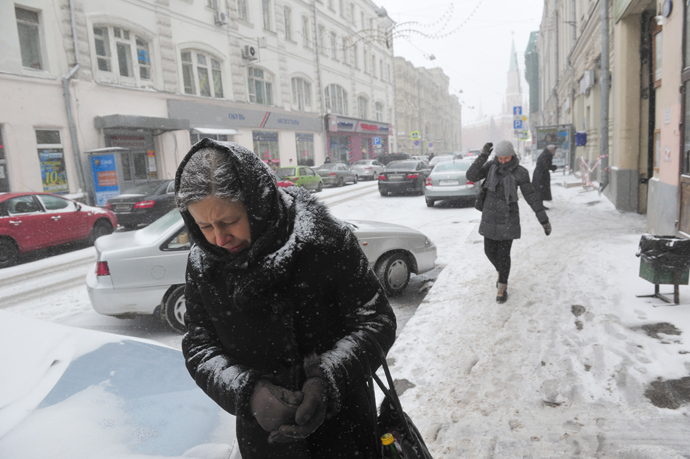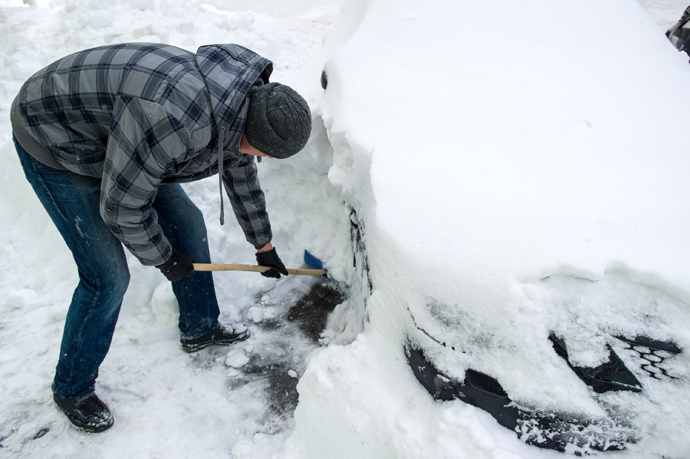 You can share this story on social media: