6 dead, including women and children, as northern Japan buried in heavy snow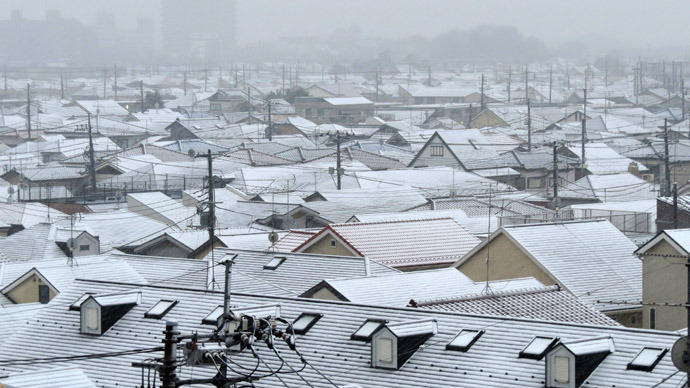 A family of four died in a car buried under snow as blizzards hit northern Japan over the weekend. Six people lost lives in weather-related incidents, with snowfalls of more than two meters reportedly recorded in some areas.
In eastern Hokkaido's town of Nakashibetsu, a 40-year-old woman and her three teenage children were poisoned by car exhaust as their stopped vehicle was buried under a heavy layer of snow. The family kept the car's engine running while the exhaust pipe was blocked with snow. It took two hours for rescuers to get to the car.
In the same town, a 23-year-old woman froze to death after getting lost about 300 meters from her car.
In Yubetsu, northwest of Nakashibetsu, a 53-year-old man saved his 9-year-old daughter at the expense of his own life. After their truck got stuck, the man and his daughter tried to get to a safe place on foot, but got lost in heavy snow. The farther was covering his daughter with his body when they were found. The man was pronounced dead in a hospital; the girl was only lightly injured.
This winter has reportedly brought twice as much snow as usual. Recent snowfall has added more than two meters of snow to accumulations that are already several-meters-thick in some places, Kyodo News reported. Many houses were completely buried, with snow over their rooftops.
Gusts of wind reached speeds of over 37 meters per second (135 kph) on Saturday. The hard weather conditions have caused a number of traffic accidents.
The first carriage of the high-speed Komachi train derailed in Akita prefecture on Honshu Island because of snow. None of the 130 passengers were seriously injured. The East Japan Railway company has suspended all high-speed train operations.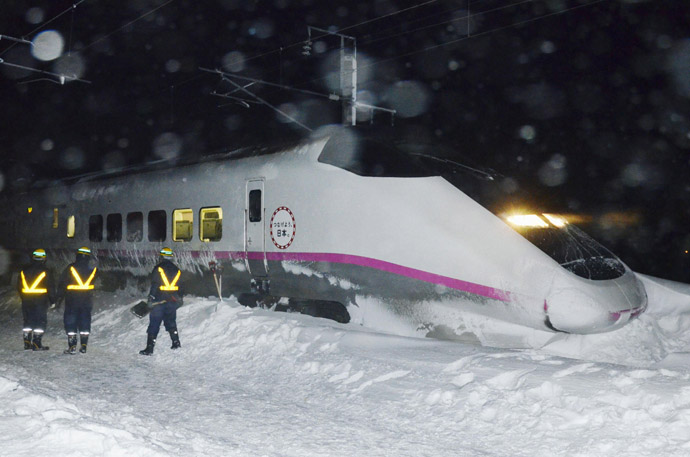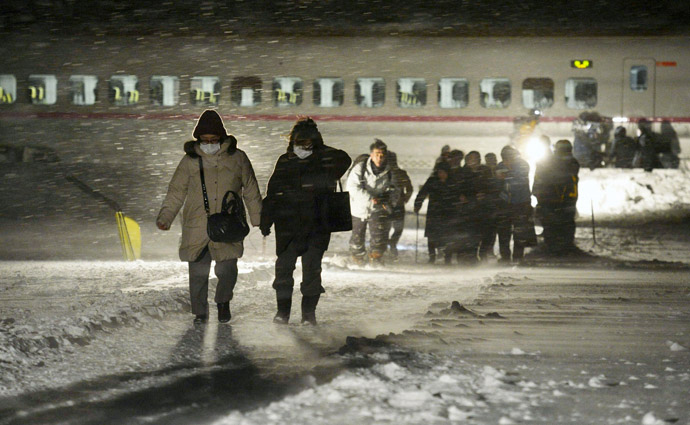 Russia's Far East region has also been hit hard by the powerful snow cyclone currently ravaging Japan. The storm wind has left 12 settlements – over 120,000 people – without electricity. Residents have been advised to stay at home and not leave their houses except in an emergency.
All bulldozers and snowplows are busy clearing the roads stretching from Sakhalin Island's main city of Yuzno-Sakhalinsk to the cities of Korsakov and Dolinsk. The local airport has been closed, and ferry service has been suspended between Vanino port on the mainland and Kholmsk port on Sakhalin Island.
The cyclone has also hit the southern areas of Russia's Kamchatka peninsula, bringing winds of up to 45 meters per second. The local avalanche monitoring center has warned of avalanche danger around the mountains and famous Kamchatka volcanoes.
The cyclone is currently moving away from Sakhalin Island, towards the Kuril Islands.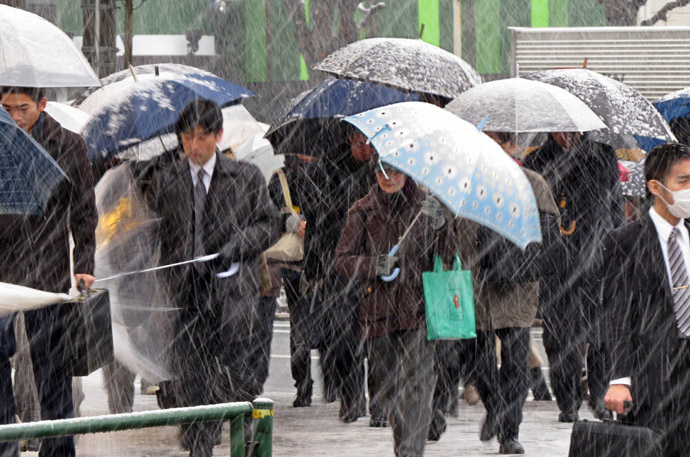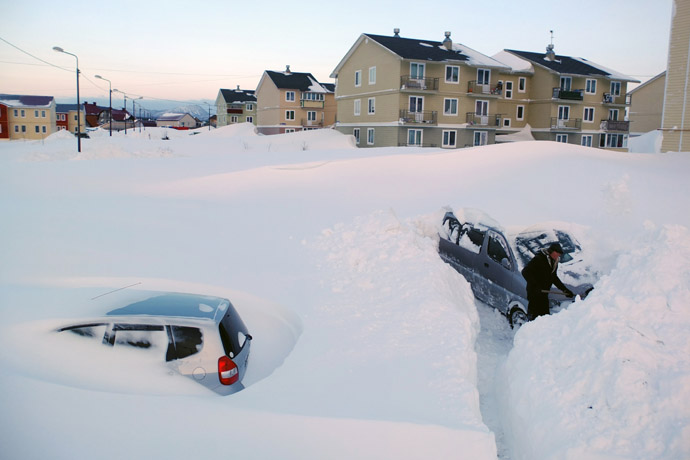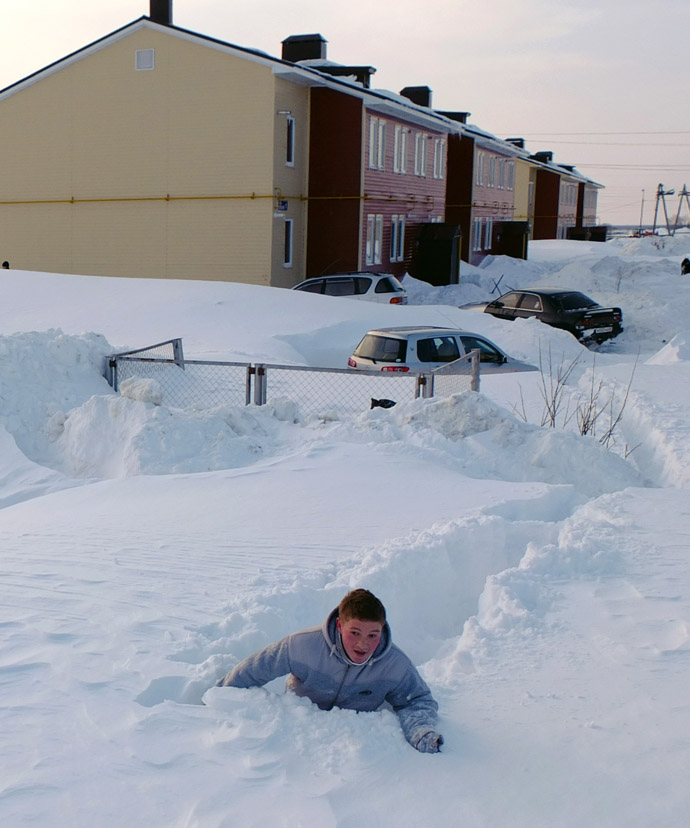 You can share this story on social media: