Morgan Stanley: Nothing personal – encouraged to be boring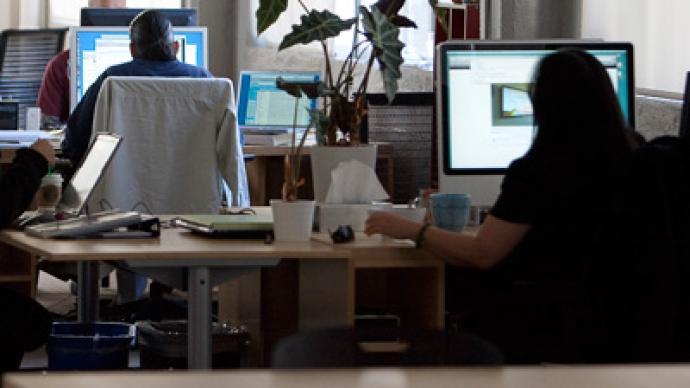 Morgan Stanley is to allow its 17,000 financial advisers to join the army of Twitter and LinkedIn users, but there is a catch: they are to select from "a library of pre-written messages."
The decision comes in an effort to promote the bank's services, which was downgraded two notches by Moody's. The posts are to transmit news to clients and show the employees "generally exist as human beings in the 21st century", according to the Financial Times. There is one "but" though: the employees are not allowed to write anything personal, but rather draw from a prewritten library of Twitter messages and submit all LinkedIn postings for approval. The tweets have been approved by the firm's in-house social media experts.These constraints have drawn online mockery with some laughing that Twitter now will be full of boring financial posts. With New York Magazine even giving some examples: "Heading to ‪#MSSB‬ HQ as part of my service on our firm's ‪#diversity‬ committee. I 'm proud of MSSB's great work on diversity. Way to go MSSB," says a cheerful post of financial adviser Fay DeBellis.Critics say the pre-written strictures hinder the spontaneity of social media.But the defenders of the program argue that Morgan Stanley is going where its rivals on Wall Street have not yet ventured, tiptoeing into a world full of possible risks."It's a lot harder to approve 140 characters than one might think it would be," Lauren W. Boyman, the firm's head of social media said to The New York Times. "Pretty much every tweet has a link to a report or an article or a Web site, and all that has to get read and approved."The risky experiment of expanding the list of social media users comes after over a year of trials and risk analysis, where 600 Morgan Stanley Smith Barney advisors first tried out twitter and LinkedIn.
You can share this story on social media: