Zuckerberg moneymoon soured by investor lawsuits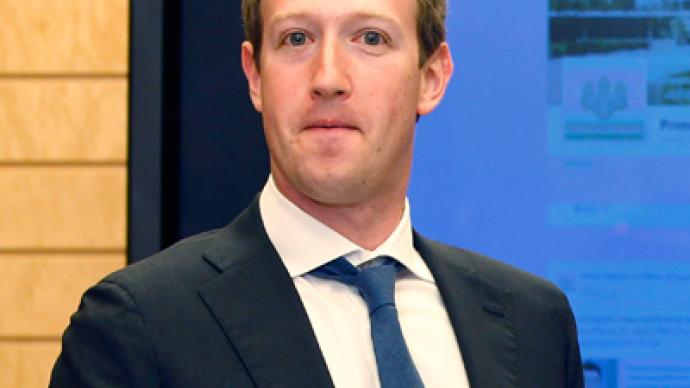 Facebook co-founder Mark Zuckerberg's honeymoon with Priscilla Chan may be overshadowed by the newly-weds' company confronting lawsuits from angry investors.
Shares in the number one social network rose more than 3% in early trade on Wednesday, reversing its two-day losing streak with Facebook shedding 19% of its value.While analysts and investors puzzle their heads over what led to the company's disappointing IPO, regulators are probing whether important information was withheld from some investors before last week's offering.On Friday, Facebook's bankers launched a massive share-buying operation to stop shares from falling below their offer price of $38. Despite this, the company's shares continue to slide, creating huge losses for investors who bought in when the stock started trading. Facebook stock ended the first day of trading at $38 per share, and its IPO reportedly made thousands of the company's employees millionaires.On Monday the company's shares plunged by more than 11% and Facebook's market value had fallen to $85bln by the end of trading on Tuesday, cutting Zuckerberg's stake from $19.1bln to $15.6 bln.On Tuesday Facebook reportedly settled a lawsuit that alleged the site's "Sponsored Stories" section publicized users' images without compensation or the ability to opt out, according to a court document filed on Tuesday. Facebook did not comment. But this does not mark an end to the company's legal problems, as US law firm Glancy Binkow & Goldberg has filed a class action lawsuit  against Facebook, Zuckerberg and Morgan Stanley on behalf of investors who suffered losses in the IPO. The complaint alleges that the information provided to potential investors was negligently prepared and failed to disclose material data about Facebook's business, operations and prospects. Specifically, the complaint alleges that Facebook's potential financial implications were only revealed to professional investors and not to the general public. Morgan Stanley, which was the chief underwriter of the flotation, slashed its forecasts, along with Goldman Sachs and JPMorgan Chase, according to a report from Reuters.Adding to Facebook's headache, the Nasdaq, which listed Facebook shares, was hit with a class action lawsuit last night on behalf of investors whose trades were not properly processed because of a software glitch on Friday.
You can share this story on social media: