Facebook sells 82 million shares in the first 30 seconds of trading on Nasdaq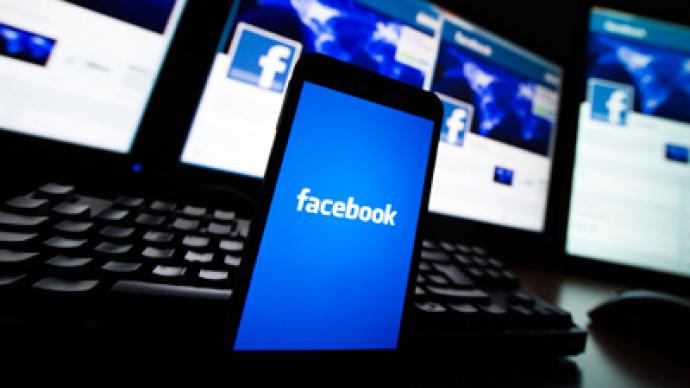 Facebook has debuted in share trading on the US platform for IT companies Nasdaq, to find out how much status updates and billions of likes are worth on Wall Street.
 The stock opened at $43 per share, Reuters reports. The pricing was above even the high end of the settled price range of $38 per share, with analysts saying Facebook shares could gain up to 50% from its opening price during the first trading day.A $38 price tag valued the world's most popular social network at $104 billion. With 421 million shares on sale, the Initial Public Offering (IPO) was expected to raise up to $18 billion. Experts say it's a big windfall for a company that began just 8 years ago with no obvious way of making money. Many analysts however advise potential new shareholders to hold off buying into Facebook, saying so far there's not enough understanding of how successful the business is. "We don't know what the guts and the balance sheet of the company look like yet, so that's a big red flag for us," Oliver Pursche, president of Gary Goldberg Financial Services, told the BBC.The newcomers won't have too much say in the way Facebook is run. The stake that's currently sold gives freshmen one vote per each share, while the shares of current owners carry 10.This leaves the existing shareholders with over 96% of Facebook votes, where Mark Zuckerberg, its founder, will hold a 56% say in the company. Zuckerberg, who has a 25% Facebook stake, is expected to gain the most, with co-founders Dustin Moskovitz and Eduardo Saverin also gaining billions within hours. Napster founder and former employee Sean Parker is also said to be taking his huge slice of the Facebook cake.Russia's Mail.ru Group and internet investment group Digital Sky Technologies (DST) are also among Facebook's shareholders. The two companies are expected to earn up to $2.8 billion from the sale of the social network's shares. The Facebook stake of Russian tycoon Alisher Usmanov, who controls Mail.ru and was among DST initiators, is valued at $5 billion. This ranks him third on the list of the company's top shareholders, after Zuckerberg ($19.1 billion) and Dustin Moskovitz ($5.1 billion).
You can share this story on social media: