Fitch is suspicious of major banks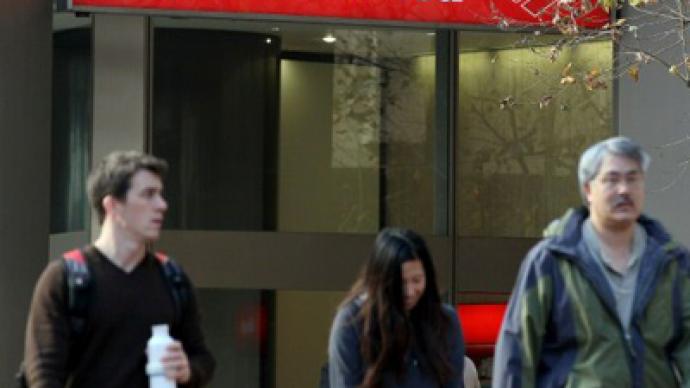 Fitch Ratings is predicting large financial institutions are going to suffer during the economic turmoil and has cut the ratings of 7 major banks.
Leading American banks Goldman Sachs, Bank of America and Citigroup have been downgraded one notch from A+ to A. Ratings of Barclays' Bank, BNP Paribas, Credit Suisse and Deutsche Bank  have been lowered two notches from AA- to A, considering them stable, but vulnerable to serious economic problems. Fitch has confirmed issuer default ratings for Morgan Stanley, Societe Generale and UBS."It seems, the negative background is making financial organisations vulnerable, though they try their best to improve its stability and fiscal immunity", said Anna Bodrova from Investcafe. "But Fitch's reaction is rather proactive: according to its own data, banks are in better condition than in 2008, but risks remain", she added.The agency has also reconsidered the capacity of these banks, except UBS, to maintain ongoing operations and to avoid failure with cutting their viability ratings. Bank of America has been downgraded from "a" (high credit quality) to "bbb" (good). Societe Generale has been lowered from "a" to "a-"or "a+", Morgan Stanley – from "a" to "a-", Goldman Sachs – to "a" from "a+", Credit Suisse, Barclays and Deutsche Bank – to "a" from "aa-", BNP Paribas – to "a+" from "aa-". The "a" range defines "strong" prospects for ongoing viability, according to Fitch. Fitch stressed large global banks are particularly sensitive to the challenges of the financial markets such as regulatory changes and financial stresses. Recently S&P has cut the ratings 37 European and American banks under its new procedure designed to provide a more accurate estimate of their financial capability.
You can share this story on social media: