Jack Russell Terrier vs. Mercedes Benz Moscow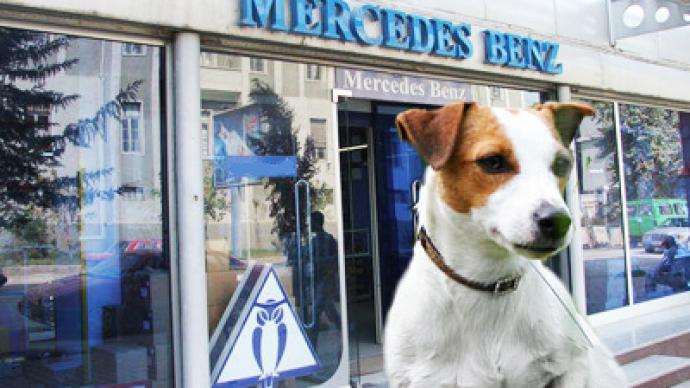 Life has not been easy for a famous German car giant in Russia after a dog owner filed a lawsuit against the manufacturer for poisoning her pet.She now demands compensation and the closure of its main office in the country for at least three months.
The owner Natalya Tomina has brought legal action against the well-known car manufacturer after her pet ate rat poison in the central Moscow office of the auto giant.The curious dog ate the rat poison, which had been strewn all over the office in an attempt to control the rodents, while her owner was talking to a manager.According to the Life News tabloid, the 57-year-old owner now claims she spent over 40,000 rubles (US$1,300) on treatment and medication for the seriously-poisoned pet. "The poison was freely accessible all over the place, without any protective containers," Natalya outlined in her claim."Nika instantly started vomiting and even fainted," she described. "To save her, I had to buy the medication abroad, as it's not available in Russia," she continued.  "The veterinarians had to give her a stomach pump and put her on a drip, but it was a very strong poison."Natalya was forced to file a lawsuit after the giant refused to reimburse her for the expenses and now demands compensation and the closure of the main office for 90 days, in accordance with Russian law.
You can share this story on social media: