Urals woman gets to keep her pet tiger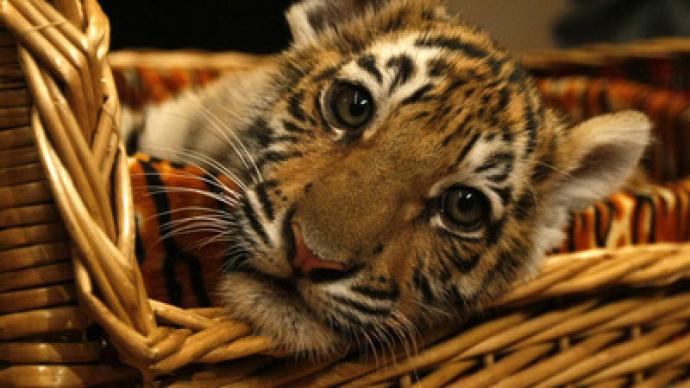 A resident of the Russian city of Ekaterinburg, Svetlana Marsheva, is now officially allowed to keep as her pet the Amur tiger that she has been taking care of for several years.
The woman told the media that she bought the tiger, called Caesar, from a traveling circus in 2008. The circus was intending to put down the rare animal, as he had some serious bone injuries of unknown origin. However, Marsheva cured the animal, and Caesar was put into an open-air cage at her workplace – until he was discovered there by court officials who had come to confiscate the property of the taxi company for whom she worked. The Public Prosecutor's Office decided that the tiger was not being kept properly and Marsheva had to fight the decision in court. However, she twice lost her case, had to pay a fine, and Caesar was supposed to be handed over to a nearby zoo. After that the tiger's owner made one last attempt and called upon the Federal Service for Supervision of Nature Management, who finally decided that Caesar's living conditions were satisfactory.Thus, the persistent Svetlana has officially been allowed to keep the tiger with her. Now she is planning to make his cage bigger and to further improve his living conditions.
You can share this story on social media: