Cat burglar: pet steals owner's gold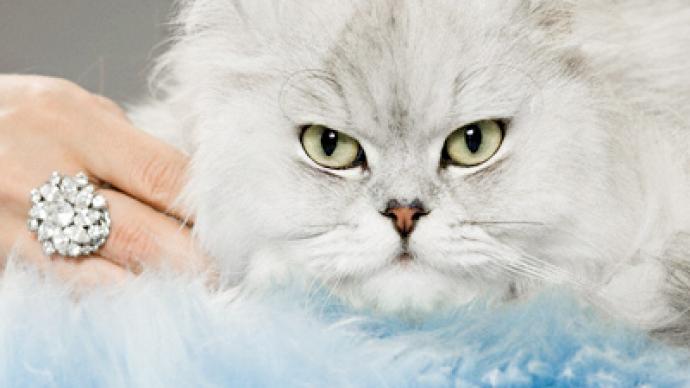 Your pet is probably the last being you would suspect of robbery. However, this mistake nearly cost one owner from a small town a good relationship with her relatives. The woman's cat stole her gold jewelry worth over US$3,000.
A female resident of a small Russian town Kamensk-Uralsky contacted the police last Monday to tell them that her gold jewelry, worth thousands of dollars, had vanished from her house. The police arrived at the scene, but could find no signs of a break-in. This inevitably turned the police's attention to the woman's close friends and relatives. The latter even had spare keys, which served to heighten suspicions.However, by Friday, the woman contacted the police again and said that she had found the guilty party by herself. It turned out to be her cat, which had found her owner's jewelry and quietly relocated it to a hiding place.The "crime" was solved after the woman noticed her pet carrying a gold ring in her teeth. Shortly after the revelation, the pet owner was able to reclaim the rest of her possessions. The purring purloiner's punishment, if any, has not been disclosed.
You can share this story on social media: