Professor eyes breeding four-eared cat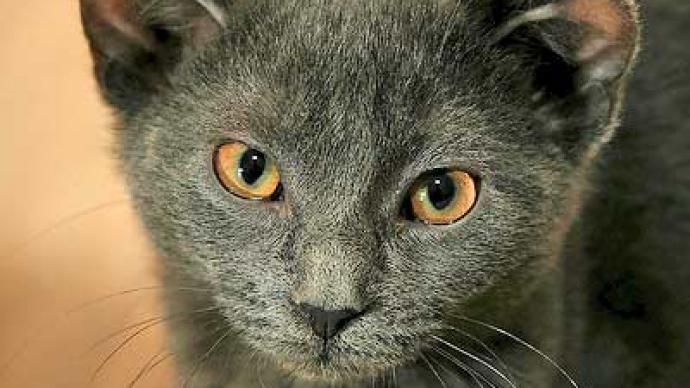 A biology professor who happens to own a cat with three extra ear lobes wants to mate her with the only known tom-cat in Russia with a similar trait. Their offspring may start a unique breed of four-eared cats.
The cat named Luntya, living at Vladimir Obryvkov's apartment in Voronezh in south-western Russia, was born with a few deformities. She has very large paws, dewlaps on her cheekbones and most noticeably three small earlobes, which have grown in front of the regular set and face backwards.Obryvkov, who works at a veterinary faculty of the city's Agriculture Institute, has gathered, over the years, a large collection of animal oddities. The strange feline lived in Voronezh's streets, and a friend told the professor about her. At first Luntya was a sort of living exhibit, but eventually became a family member.Apart from her appearance she is a normal cat. She loves playing games, enjoys standing upright on her back legs and is fond of fish for a snack.According to Obryvkov, there is just one cat in Russia known to have extra ears. He lives in the Far East near Vladivostok and his name is Luntik."He's about the same age as our Luntya. I wish Luntya and Luntik could meet one day and give birth to four-eared kittens," he said, as reported by RIA Novosti.A breed of such cats would be both aesthetically appealing and interesting for biologists, the scientist believes."How would the extra set of ears affect other functions, behavior; will they be a beneficial adaptation? Over the last 100 years a multitude of new breeds have been created. Naked cats started with a deformity too – they have an artificially selected alopecia," Obryvkov explained.
You can share this story on social media: