President Medvedev slams kickbacks, Moscow mayor cancels expensive tenders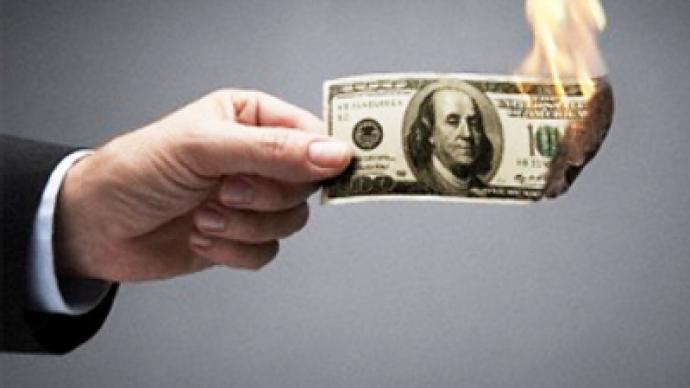 Russian President Dmitry Medvedev is slamming kickbacks and promising tough punishment for officials caught stealing from the state.
The head of the presidential control service, Konstantin Tchuichenko, reported to the Russian president on Friday that the country loses one trillion rubles (more than $32 billion) yearly as a result of theft in the system of government orders.
"We now understand that officials and dishonest businessmen embezzle gigantic sums of money," the Russian president responded. "Ten million contracts are signed [yearly] and a considerable part of them include kickbacks."
Medvedev ordered tough punishment for those who steal from the state.
"If we are talking about regions, we need to carefully examine who is responsible for theft and put these people in prison," Medvedev said. "There is no other way out."
"We, unlike other countries, do not have capital punishment for this. Some think it helps," he added. "There should be no doubt that such crimes should be followed by long sentences."
In turn, Moscow's new mayor, Sergey Sobyanin, started his first working days canceling a number of expensive orders and tenders made by his predecessor, Yuri Luzhkov.
In one move, Moscow's tender committee cancelled a project of the former mayor's high-tech "electronic office," the Russian daily Vedomosty reported. The mayor's press office declined to comment on the news.
The iPad-based electronic office, which could cost the Moscow government nearly $750,000, would allow the mayor to monitor state orders as well as city news, press and bloggers' opinions on the work of the city government.
The competition for the tender started two weeks ago after Luzhkov had already been dismissed from his post. However, the idea emerged under the previous mayor, 3-4 months ago, the newspaper quoted a source as saying.
However, a state-of-the-art office is not the only thing the new mayor is ready to wave goodbye to. According to the Marker business website, dozens of smaller tenders have shared a similar fate.
Among them is competition for funding of "additional works" on the restoration of the Tsar Aleksandr Mikhailovich Palace in historic Kolomenskoye Park, which would have cost the capital more than $17.5 million.
Other cancelled projects include a plan to buy dietary pills for Moscow sports teams, as well as research on receiving biological fuel from micro-seaweed in Moscow. The latter would have cost the city budget about $250,000.
The situation surrounding state orders and tenders has recently been under the close attention of top Russian officials.
In August 2010 Medvedev ordered prosecutors to investigate breaches in state purchasing of medical equipment. The buying of 170 tomography scanners cost the budget over $220 million.
According to Konstantin Tchuichenko, in some regions of Russia the cost of the scanners was artificially increased to double and even triple its real cost.
You can share this story on social media: