Police reform: controversial performance evaluation system ditched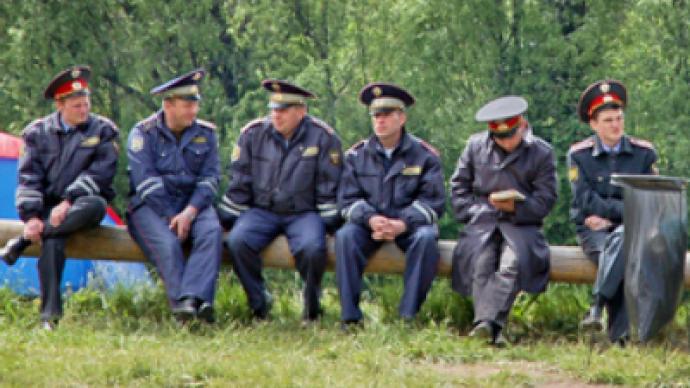 The Interior Ministry has reviewed its system of evaluating police performance. It has abandoned its previously controversial approach, which accounted for a large number of solved cases.
The so-called former "sticks" system, in which police performance was judged based on the number of reports on solved crimes, or "sticks" in police jargon, was introduced in Russia in the early 1990s with the goal of preventing hushed-up crimes.
It has been highly criticized by human rights activists and lawyers in recent years. They pointed out that the system provoked policemen to forge evidence and extract confessions from suspects. Some police chiefs demanded a set number of "sticks" each month from their subordinates, even if there were no actual crimes in their jurisdiction. It also made policemen less inclined to preventing crimes.
The order introducing the new system was signed by Minister Rashid Nurgaliev earlier this week, he announced on Thursday. It will include such indicators as the number of violent and large-scale economic criminals sentenced by courts. It will also pay close attention to public feedback.
"It's not the amount of police paperwork, but the decisions of courts and other authorized bodies that counts," Interfax cites Nurgaliev as saying. "In the order we have stressed the social component in police work. Independent monitors will provide an objective evaluation of it."
"The new order goes the maximum distance away from the gross numbers and the foundations, which resulted in the notorious 'sticks' system," he added.
The Interior Ministry had been trying to step away from the infamous system since 2005, Nurgaliev said.
"I believe some regional units still have this 'work for the sake of numbers' in practice," the minister told earlier in December last year in an interview. "Such activity cost several heads of departments their jobs."
The Russian police system has come under intense public scrutiny in recent months after a spate of violent crimes committed by policemen. The most notable was the massacre at a Moscow supermarket last spring, when Major Denis Yevsyukov, the chief of a police department, shot dead two people and wounded another six.
You can share this story on social media: