Medvedev promised to tear off their heads – assaulted Russian reporter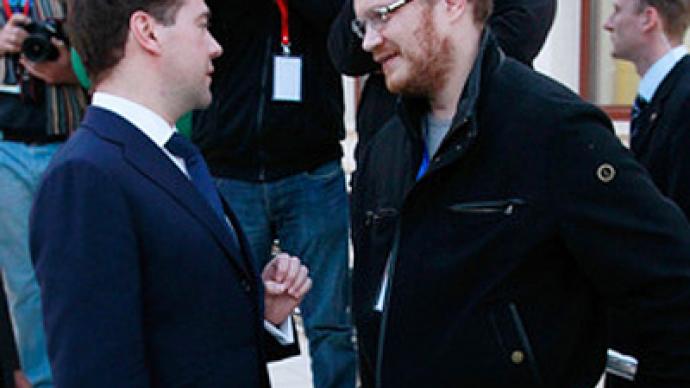 Russian journalist Oleg Kashin, who is undergoing medical rehabilitation in Israel, tweeted that by accident he met Russian President Dmitry Medvedev near Jericho in the Palestinian territories and had a conversation with him.
"I was walking near the entrance to a Jericho temple when by accident Medvedev came to me, asked about my health and wished me not to change my stance," Kashin wrote from his Twitter account.On Tuesday, Medvedev paid his first official visit to the Palestinian territories and held talks with Palestinian leader Mahmoud Abbas. In Jericho they inaugurated a Russian-funded museum.The journalist says he is deeply grateful to Russia's president for taking a personal interest in the assault. "The president promised to tear off the heads of those who attacked me," Kashin said, according to the Itar-Tass news agency.Kashin, a correspondent for the Kommersant daily, was severely beaten by two men on November 6, near his house on Piatnitskaya Street in Moscow. In hospital he underwent several operations while being kept in an induced coma. A criminal investigation has been opened into the attack, which police suspect was an attempted murder committed by a group of people. The main motive for the attack, according to police, was Kashin's professional activities.
You can share this story on social media: