New chief investigator on case of attacked journalist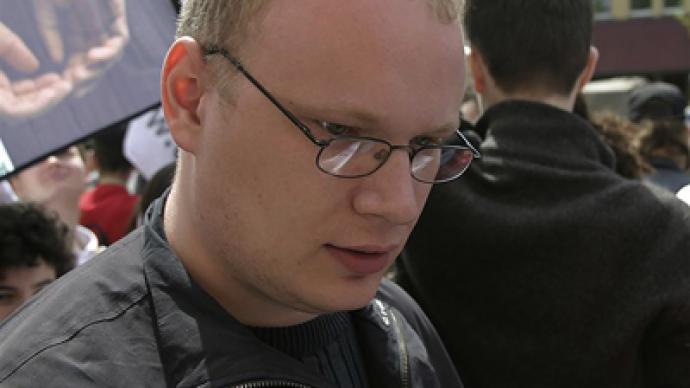 As the brutally beaten Russian journalist Oleg Kashin is "getting better", Sergey Golkin has been chosen to head the investigation.
Kashin, the Kommersant journalist attacked on November 6, is no longer on a respirator, hospital sources said on Monday. "His condition is getting better," the source said, as reported by RIA Novosti news agency. However, the journalist still remains in intensive care.Kashin reportedly told investigators that one of the attackers looked like a soccer fan, the media said. However, Kashin's spouse Evgenia Milova told Interfax news agency he was weak and "it is difficult to expect any details from him soon."    Meanwhile, chairman of the Investigative Committee Aleksandr Bastrykin has appointed Sergey Golkin as the new head of the team investigating Kashin's case. According to Kommersant, the daily for which Kashin works, Golkin led investigations into the murders of Paul Klebnikov, editor-in-chief of Forbes Russia, killed in Moscow in 2004 and also Novaya Gazeta journalist and human rights activist Anna Politkovskaya, assassinated in 2006.Bastrykin on Friday said that Kashin's case was transferred to the main investigative department of the committee, the paper said. All the materials already gathered during the investigation should be handed over to the higher level on Wednesday. Golkin, 39, is a senior investigator of cases of particular importance. He worked at the Prosecutor General's Office and Prosecutor's Office in Mytishchi, a town in the Moscow Region. Golkin became known in 1997 when he began the investigation into the blasting of the monument to Tsar Nicolas II in the village of Taininskoye, also in the Moscow Region.   Bastrykin is also expected to appoint heads of investigative teams into the cases of Novaya Gazeta journalist Igor Domnikov who was attacked in 2000, and editor-in-chief of khimkinskaya Pravda newspaper Mikhail Beketov, who was severely beaten in 2008. Last week, the head of the Investigative Committee decided to resume the work on these already closed cases.   On Sunday, around 500 journalists and activists gathered in central Moscow demanding to find those guilty of attacks on Russian journalists and human rights activists. Beketov was attacked on the same day two years ago. Participants of the rally also "spoke of support for [activist] Konstantin Fetisov, Oleg Kashin and demanded that the crimes against them be investigated," Yabloko party spokesman Igor Yakovlev told Interfax. Among materials distributed during the event was a 'Kashin newspaper', prepared by the journalist's colleagues. 
Sergey Borisov, RT
You can share this story on social media: