President promises to find and punish journalist's assailants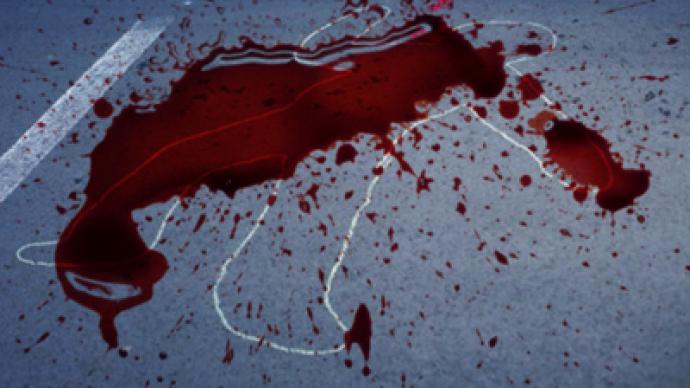 Dmitry Medvedev has promised to find and punish those who severely beat up journalist Oleg Kashin a few days ago.
In his statement, the Russian president acknowledged that the assault was linked to Oleg Kashin's professional activities, RIA Novosti reports."These forces have to be identified," the president said. "Whoever has committed this crime will be punished regardless of his status, his place in the social co-ordinate axes, despite his merits, if there are such things," Medvedev claimed at a meeting with journalists from Rossiyskaya Gazeta on Monday.Dmitry Medvedev also said that journalists need more protection from the state than people of other professions, due to the social importance of their work."Journalists' work is so risky, the state should pay better attention to their professional activities," the President said. "I checked media reports – some say those responsible for this attack will never be found – but they will be found – I have no doubt about that."On Thursday, Oleg Kashin rallied from his coma, but he still cannot speak, according to his wife Evgenia Milova, Itar Tass reports.If the journalist's condition continues to improve, he may soon be able to speak to police, to help their investigation.Kashin underwent his third surgery on Tuesday. Kashin's wife Eugenia Milova has been called for questioning. "We have questioned more than 30 people – witnesses, colleagues, relatives and friends of the journalist," said spokesperson for the Investigative committee Vladimir Markin."Our investigators are studying his articles and his postings on the Internet in a search for possible motives of the assault. We're checking the circle of people he knew, his business and personal networks. "We've searched his office and his apartment; later in the day we'll question the top executives of the Kommersant newspaper," tthe spokesman added."The priority version is that the attack is linked to Kashin's professional activity or his personal civic activity on his Internet blog."In the meantime, journalists and activists have been collecting signatures under a letter to Dmitry Medvedev calling for an investigation into the case and referring to other unresolved cases of attacks on journalists. After several years, society is still not satisfied with the results of the investigation of these cases. To date, over 2800 people have signed the petition.  The full list of names was published  on November 10. The organizers plan to hand the letter to the President's administration."Signatures are coming from all over the wolrd," one of the activists was quoted as saying by Interfax. "There are many journalists from leading federal media among the signatures."Since Saturday morning, the journalist's colleagues and associates have been holding pickets and meetings at Moscow's Department of Internal Affairs, demanding a thorough investigation and punishment for the attackers.More than 400 people gathered on Thursday in the center of Moscow to demand a speedy and thorough investigation into the attack. They also pushed for better protection for journalists.Earlier on Monday, students at the Faculty of Journalism from Moscow State University put up a banner on the faculty's building, facing the Kremlin, with the question "Who beat Kashin?" The banner was later taken down by the University's security service, with the explanation that the building is an architecturally significant.A rally in support of Oleg Kashin took place outside Russia's Embassy in Kiev on Tuesday. The event was organized by Kiev Independent Media Union. The activists sent an appeal to Russia's president Vladimir Putin. They also claimed that inappropriate treatment of journalists happens in Ukraine too.A correspondent for Kommersant newspaper, Kashin was severely beaten up on late night Friday. He has been in intensive care for the last three days. Kashin's colleagues believe the attack is connected with Oleg's writings, which include such topics as the Khimky Forest and pro-Kremlin youth movements' activities.Aside from Kashin's case there has been a spate of violent attacks on journalists in Russia recently. On November 4, environmental activist Konstantin Fetisov was beaten up in Khimky. On November 8, a journalist from the Moscow suburbs was attacked, and the editor-in-chief of a Saratov newspaper (over 800 km south-east of Moscow) was beaten up.Russia has quite a deadly reputation regarding journalism and freedom of expression, with 35 reporters having been killed between 2000 and 2009. The International Press Institute has ranked Russia as the fifth most dangerous countries for reporters to work in.
You can share this story on social media: