Mars discovery, or screw? NASA rover spots 'bright object'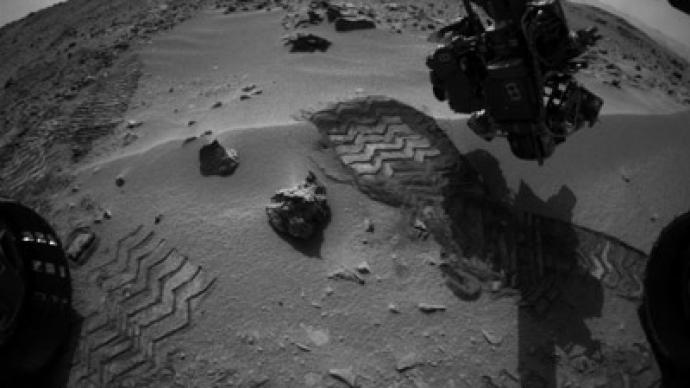 The Mars rover Curiosity had to interrupt its soil-scooping activities in order to inspect a small, "bright object" it spotted in the red soil. NASA fears it might be a piece of rover's own hardware.
­The rover spent whole day Monday doing "additional imaging" of a "bright object" on the ground that "might be a piece from the rover," the Curiosity told its Facebook followers.

"Curiosity is acquiring additional imaging of the object to aid the team in identifying the object and assessing possible impact, if any, to sampling activities," says NASA.

In the previous week, the six-wheeled rover parked at a sand pit where it was to gather soil. The stop was to help clean and test its geological sampling hardware. But right after the first scoop, a bright object was spotted, bringing the project to a halt.

The rover landed on the Red Planet on August 5, and has already beamed back images of bedrock that suggest a fast-moving stream once flowed on the planet. Curiosity has two years to study whether microbial life could have existed on Mars in the past.

Though previous studies suggest Mars used to be warmer and wetter, today it is a frozen desert.