Panic in eastern Indonesia as powerful earthquake strikes
Published time: 6 Apr, 2013 05:19
Edited time: 6 Apr, 2013 16:31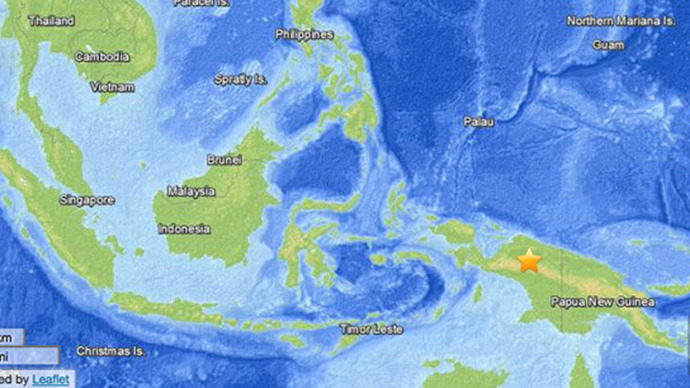 A 7.1 magnitude quake has struck eastern Indonesia, the US Geological Survey said. No casualties or damages have been reported yet.
The quake was centered 256 km east of Enarotali in West Papua province at a depth of 58 km. It struck onshore so there is no danger of a tsunami, an Indonesian meteorological survey official said.
Local seismologists estimated the quake at 7.2 magnitude.
The quake was felt across many parts of Papua, including the capital, Jayapura, and the copper town of Timika and Wamena, another town in the mountains, locals said. Residents ran from their houses, and many remained outside fearing aftershocks.

"I went downstairs to go outside as quickly as I could as I was afraid that the building would collapse," Narsi Bay, who was at a meeting on the first floor of a hotel when the quake struck, told AFP.

It was felt most strongly in Mulia city, Puncak Jaya district, and was strong enough to "wake people who are sleeping and break windows, but it won't cause buildings to collapse," said a worker for the country's meteorology, climatology and geophysics agency.

The Indonesian archipelago is situated on the Pacific 'Ring of Fire', where seismic activity is commonplace.
In 2004 a 9.1 magnitude quake in northern Indonesia triggered a massive tsunami which killed over 230,000 people.