MafiaLeaks challenges organized crime in Italy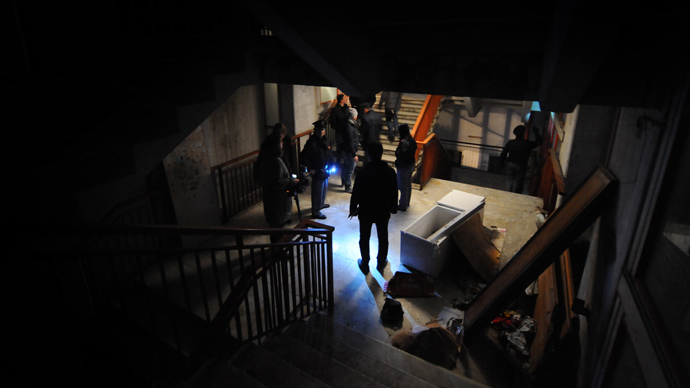 Italian organized crime activists have launched a new anonymous website where informants can report Mafia activity. MafiaLeaks is designed to encourage people to share information on organized crime without fear of reprisal.
The developers have borrowed their idea from WikiLeaks where any information shared with the site is processed by an anonymous coded network. WikiLeaks is directed through the Tor anonymity network to protect user identities before the information gets passed on to law enforcement agencies.

In keeping with the spirit of anonymity, the volunteers that have created this project chose to keep their identity hidden.

"Everything we do to do with WikiLeaks we do after work, using money from our own pockets," one member of the project told Italian La Repubblica newspaper. "There are fewer than 10 of us, with families."

The Italian language website has an English Banner reading 'if you know something, say something'.  "You can be sure that your voice will remain anonymous" is the pledge that the visitors see on the homepage.
 
Submitting information can be done through three categories - 'whistleblowers', 'victims', and 'know something'. Informants are being asked to provide documentation of their claims, if possible.

The data submitted will then be sent to 'trusted persons' accessible only through a special code. The developers hope that law enforcement agents, journalists and anti-corruption campaigners will top the list of 'trusted persons'.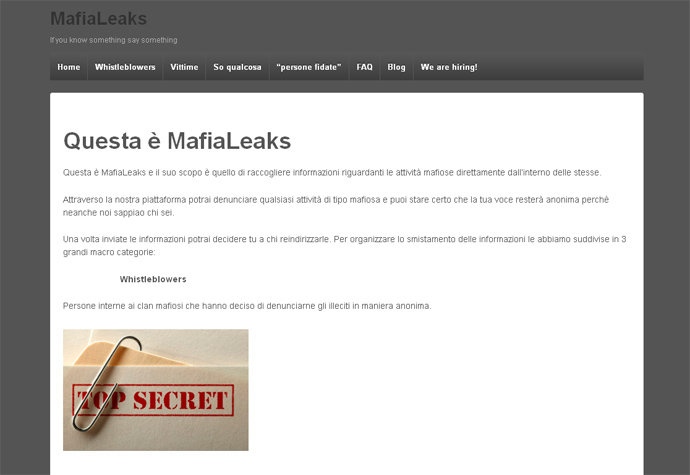 The data submitted will remain on the server for 20 days and on expiry will be automatically erased. But the website warns, "do not leave anything in the data that can be traced back to your person."

"WikiLeaks could be a good way of spreading a certain type of information and shattering the wall of silence," Magistrate Nicola Gratteri told La Repubblica, cautioning against "'desires for vengeance". There is also fear that the site could be used by the crime world to spread misinformation.

The Mafia emerged in Sicily in the 19th century to provide protection to businesses through violence outside the sanction of the law. Also known as the Cosa Nostra it consists of a loose association of criminal groups or family clans united under a common organizational umbrella and code of conduct. In modern times, it is estimated that 70 per cent of Sicilian businesses use Mafia services, costing the region's economy more than €10 billion a year.
You can share this story on social media: