Mafia launders dirty money in clean energy - Europol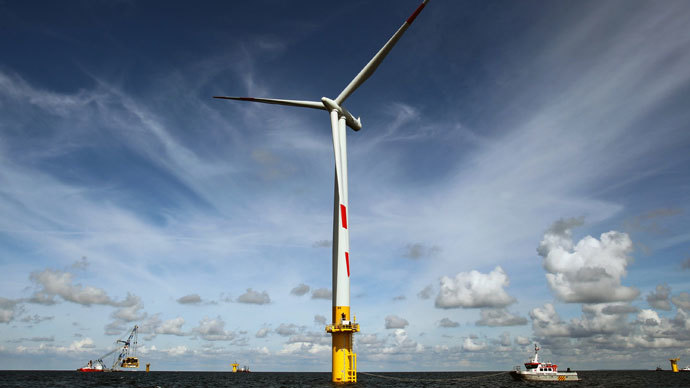 The Italian mafia is ramping up investment in wind farms to launder money and benefit from EU subsidies.

Europol reports winds farms, and renewable energy in general, are the most popular target for laundering money, after analysing the financial activities of Italy's four mafia groups.

"The Italian mafia is investing more and more in renewable energy, especially in wind farms, to profit from generous European grants paid for by member states which allow them to mix dirty money with legitimate economic activities," the report said.

The renewables industry – is one of the country's most promising sectors that have surged even as the rest of the economy slid into recession, globalpost.com reports.  Developers built more wind and solar plants in 2012 than in any previous year, and added 5,000 jobs to a country racked with unemployment, according to the article.

The boom is explained by the most generous renewable incentives in the world, globalpost.com quotes  Andrea Gilardoni, an economist at Milan's Bocconi University.

"They were so high that all kinds of people have become involved," he said. "Even cats and dogs can make money in this kind of climate."

The government gave out more than $75 billion to producers of wind and solar energy over the past six years, doubling and sometimes even tripling their revenues, globalpost.com reports.

Earlier this year Italy made its biggest confiscation of mafia assets in history, including dozens of alternative energy companies worth a total of over $1.6 billion, Reuters quotes police.

The owner Vito Nicastri, a 57-year-old businessman , once dubbed the "Lord of the Wind" because of his vast wind farm holdings, invested money made from extortion, drug sales, and other illicit activities for Matteo Messina Denaro, believed to be the Cosa Nostra's boss of bosses, Reuters quotes police.  

Italy's main crime groups, the Cosa Nostra, 'Ndrangheta, and the Camorra from the southern city of Naples, have an annual turnover of 116 billion euros, according to the United Nations Office on Drugs and Crime.  That is more than the annual sales of Italy's biggest company, oil giant Eni.

You can share this story on social media: