Lithuanian police stop Red Army invasion in toy shop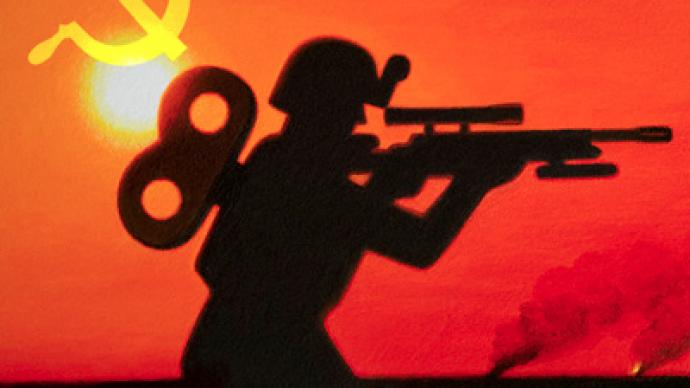 Lithuanian police have seized two dozen toy Soviet soldiers from a local shop, saying they violate the ban on Soviet symbols.
In particular, the red packages of the toys had the hammer and sickle on them. A concerned visitor to the Norfa shop in the city of Siauliai took photos of them and tipped off police, reports Delfi.lt news website.A spokesman for the shop said he saw nothing bad about the soldiers, saying their toys "certainly don't advertise the Soviet period" of the Baltic nation's history. He added that the product was quite popular.Police are now investigating whether to press charges against the shop.Lithuania banned the public display of several symbols associated with Soviet Union and Nazi Germany back in 2008.The legislation sometimes leads to bizarre conflicts between law enforcement officers and ordinary citizens. Last week a public service company was forced by a city government to discard snow shovels made of old plywood, because it had Soviet symbols on it.
You can share this story on social media: