Libya pleads with UN for help fighting off post-Gaddafi chaos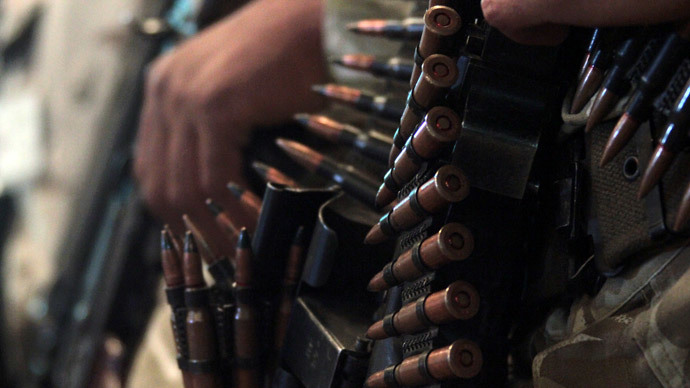 The Libyan government announced on Wednesday that it has asked the international community for help with a 'War on Terror' that threatens to plunge the already-divided nation into a state of full-scale disarray.
Widespread violence is the main concern for Libya after a number of bombings and assassinations have plagued the eastern city of Benghazi. In Sirte - a city that is home to multiple major oil ports in the central region of the North African country - skirmishes between pro-government militias and rebel troops a number of people dead in the past several months. The government wrote on its official website that "terrorist groups" have waged war in the streets of Benghazi, Sirte, and other cities. Libya has failed to contain rebel groups that helped overthrow Muammar Gaddafi in 2011 then refused to lay down their arms, instead using the weapons to acquire wealth and oil.
"Libya's interim government asks the international community and especially the United Nations to provide assistance to uproot terrorism," the government wrote, as quoted by Reuters. "The government confirms that it wants this war on terror and its crimes to start as soon as possible."
Nations throughout Africa and the Arab world are known to be helping the government train soldiers and police, yet Libya simply seems to have no time to wait. Rebels have taken control of the nation's major oil wells, essentially eliminating Libya's largest export. The unrest was further exacerbated Wednesday when the Libya Herald reported that Al-Bahlul Al-Said, former undersecretary at the Interior Ministry, was abducted in the capital Tripoli by gunmen driving in two vehicles.
The US Army is among those attempting to help the Libyans. A senior Army official told the Associated Press Wednesday that fewer than a dozen soldiers will travel to Tripoli in the coming weeks, although that number will likely rise.
The anonymous source said that eventually 500 US troops from the 1st Infantry Division will train between 5,000 and 8,000 Libyan forces in basic combat skills. The Army is waiting on final approval before sending such number to Tripoli, as there are ongoing security concerns about the lingering tension throughout the country.
Earlier this month a team of US Navy SEALs took control of a Libyan oil tanker that had been overtaken by a militia group that intended to sell the shipload of crude oil. The militia, which is calling for the eastern half of Libya to gain independence from the west, eluded pro-government troops and made it all the way to the Mediterranean island of Cyprus before being overtaken by the US Navy commandos.