Fresh clashes in Benghazi as Libyan army struggles to keep militants out
Libya's army clashed with Islamist militants in Benghazi on Wednesday, amidst reports of grenade detonations. The Libyan government is struggling to retain control of the area after fierce clashes on Monday.
New gun battles resounded across three parts of the port city on Wednesday morning. Members of the Ansar al-Sharia militant group hurled the grenades at security forces, initiating the attacks, according to a security official who spoke to AFP. However, he later retracted the statement saying it was unclear who instigated the assault. At least one person was reportedly injured. 
The army rushed reinforcements into the city according to residents and calm was later restored.

Three soldiers were killed in separate 'assassinations' in Benghazi, also on Wednesday, according to city officials who spoke to Reuters.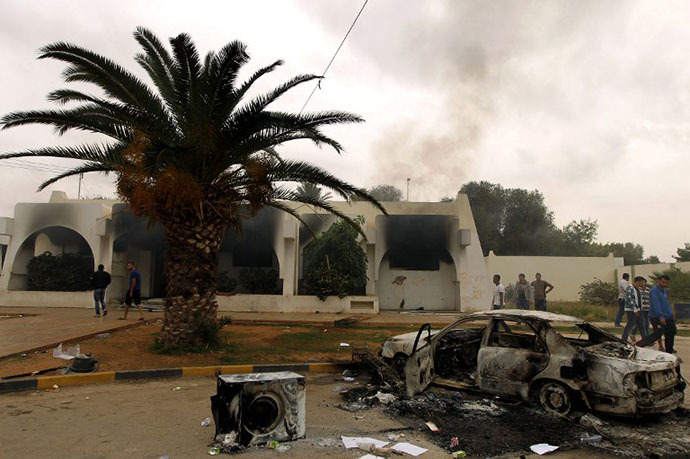 The clashes follow intense fighting which broke out between the army special forces and members of Ansar al-Sharia in the city on Monday, killing at least nine. 

"It's a message to Libya's government. We want authorities to solve the problems that are making the people suffer," one male resident told RT shortly after the Monday attack. 

"We want everyone who's illegally carrying weapons to disarm. We want an end to the bloodshed," a further elderly female resident stated.  "The people are rallying for security in Libya, for the army and police to play the roles they're supposed to," added a uniformed man. 

Libya descended into chaos after the death of Gaddafi two years ago, and the country remains in political turmoil. The country's administrative and security structures remain incredibly fragile. The most recent escalation happened on November 15 when 46 people were killed in the Libyan capital, after members of a militia group opened fire on peaceful protesters.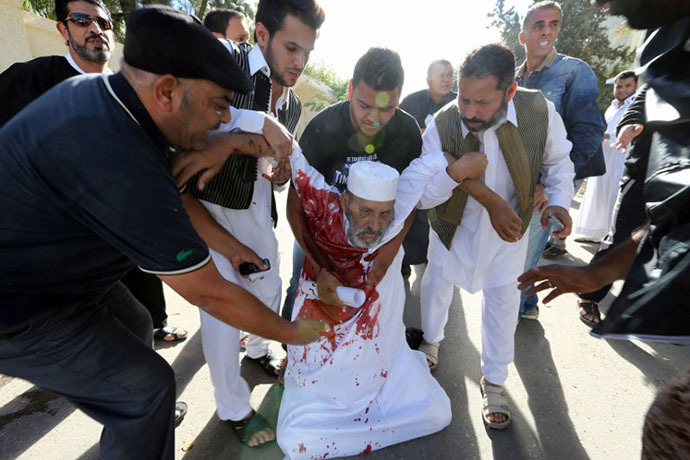 Only last month, the country's Prime Minister Ali Zeidan was kidnapped from his own residence by militia.
Western powers have been promising more aid to the army in the face of the growing anarchy. The fighters who helped to oust Gaddafi two years ago have since been challenging Libya's government.

"It's a very weak government if it is at all a government – they can't seem to get them to disarm at all. The militias are keeping their weapons and they're defying the government," Moeen Raoof, Defense Consultant, told RT.

The deputy chief of intelligence was also kidnapped within the last two weeks. "They can do as they want," Raoof said. "You'd have thought that intelligence at least would have some information about this before it happened."
A separatist Libyan region announced the establishment of an independent oil company earlier this month after taking over several commercial sea ports. Protesters shut off the country's only natural gas export line to Italy on November 11. Oil exports are currently working at a fraction of their capacity because of such seizures.
In addition, oil workers, civil servants and private sector staff participated in a strike in Benghazi on Tuesday.

"The armed gangs are wanting to control the assets of oil production so that they can finance their activities. They will not succeed and they will have also to repair the damage to the oil industry in Libya. Furthermore the major importers like Italy, France and Germany will not deal with them. They would rather buy oil from somewhere else than deal with the militias," Mamdouh G. Salameh, an oil consultant to the World Bank told RT.

You can share this story on social media: