US plans to train thousands of Libyan security forces in Bulgaria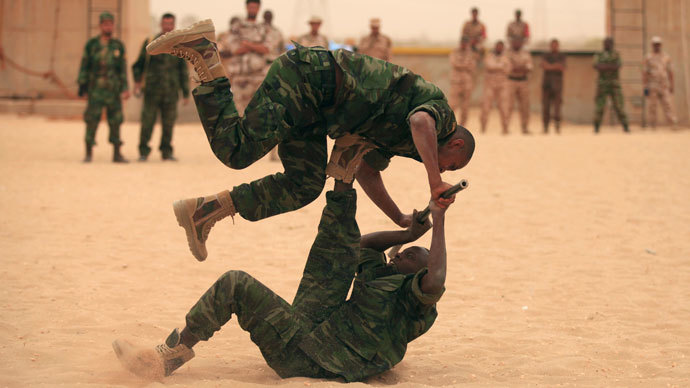 The Pentagon plans to train up to 8,000 Libyan soldiers, including special operation forces capable of carrying out counter-terrorism missions, in an effort to bolster security in the unstable oil-rich North African state.
The training, requested by Libyan Prime Minister Ali Zeidan, would be conducted by the US military's Africa Command at a base in NATO-member state Bulgaria, Pentagon spokesman Col. Steve Warren told reporters.

"We're in discussions with the Libyans on the exact number, but we're prepared to provide training for 5,000 to 8,000 personnel," AFP cited Warren as saying.

"This hasn't been finalized yet, but that's the plan we're working towards," he said.

Speaking at a defense forum on Saturday, Admiral William McRaven, who heads the US military's Special Operations Command, estimated the maximum number of troops at 7,000. McRaven, who oversaw the 2011 raid that killed Al-Qaeda leader Osama bin Laden, also said a counter-terrorism component would be one aspect of the training.

"Suffice to say that there is going to be a kind of conventional effort, to train their conventional forces, between 5,000 and 7,000 conventional forces. And we have a complementary effort on the special operations side to train a certain number of their forces to do counter-terrorism," Reuters reported him as saying.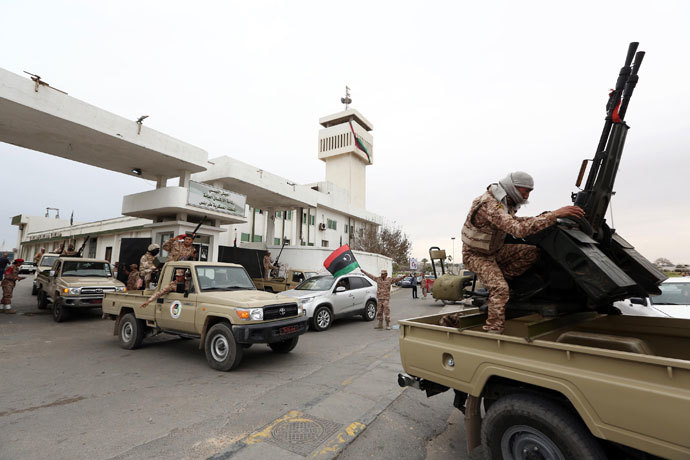 The training is part of a larger US and international effort to help Libya's flailing government maintain security following the NATO-backed 2011 ouster of longtime strongman Mumar Gaddafi. 
Two years on, rival militias and hardline Islamists are refusing to lay down their arms in a country that is only nominally under government control. Even the capital, Tripoli, has seen rival militias battle it out on the streets of the capital with anti-aircraft guns and grenades in recent days.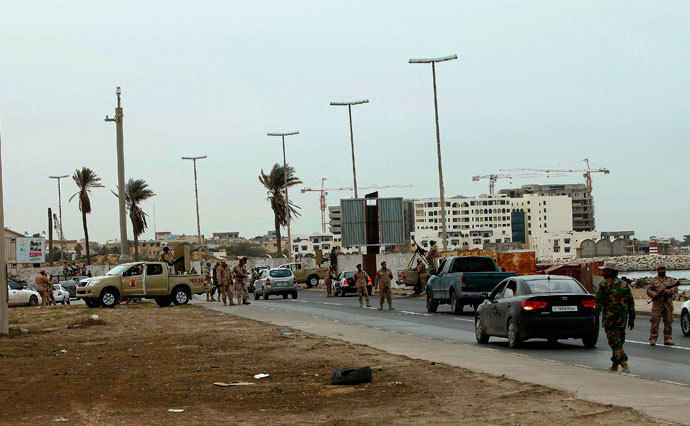 On Monday, army troops moved into Tripoli, ordered the militias to leave the city, set up checkpoints and patrolled the streets to maintain order. Security experts fear, however, that any attempt to seriously reign in the militias could set off a much broader conflagration between pro and anti-government groups.

Admiral Raven was forthcoming about the potential dangers of providing US assistance to Libya in these volatile times.

"There is probably some risk that some of the people we will be training with do not have the most clean record," said Raven, a four-star admiral. "At the end of the day, it is the best solution we can find to train them to deal with their own problems."

You can share this story on social media: