Digital religion: Russian Pirate Church eyes registration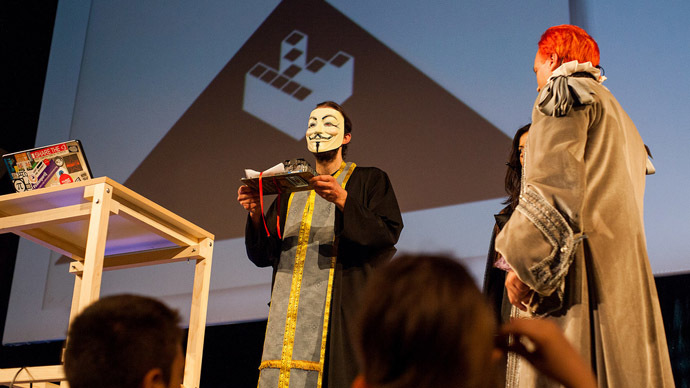 Russian adepts of free web data flow plan to register their own religious organization to battle copyright laws. Adherents of the Kopimi, or Copy Me, movement believe the process of exchanging data is sacred and intend to bring the argument to court.
Activists in five Russian cities: Moscow, Saint-Petersburg, Nizhny Novgorod, Kazan and Khabarovsk will officially apply documents to register a church of their own Monday – so that they could launch an assault on copyright laws that "insult religious feelings of the believers", the chairman of the Russian Pirate Party Pavel Rassudov told Izvestia. 
"The church registration process will take years but adepts of kopimism will have the right to sue the anti-pirate laws," Rassudov insisted.

The Kopimi community was established by the founders of the Pirate Bay file sharing service and has been officially registered as religion in Sweden.

Kopimism is based on the belief that any information is inherently valuable. According to the dogmas of the new religion, the Internet is sacred while copying and distribution of information is morally justified.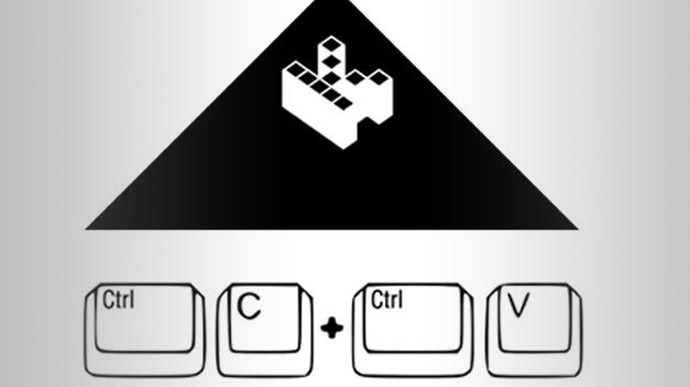 Kopimi activists are battling the copyright owners who in their belief prevent free information distribution.

According to the law "On freedom of conscience and on religious associations" Russian citizens have a right to organize into a religious groups without obligatory official registration. No less than ten people could make up a group that after 15 years of proven existence could be registered as a legal entity. Three such groups can form a centralized religious organization.

The new church intends to stream into being on the wave of 2 recent laws that stirred media frenzy in Russia. The first one is the freshly signed piece of legislation on insulting believers' feelings that materialized after the furor Pussy Riot's caused in Moscow Christ the Savior Cathedral.

The other one is the new anti-piracy law, which came into force on Thursday, allowing pre-trial blocking of web-pages to protect movies and TV series from unlicensed downloading. Some 1,700 Russian websites blacked out to protest upcoming unwarranted shutting down on August 1.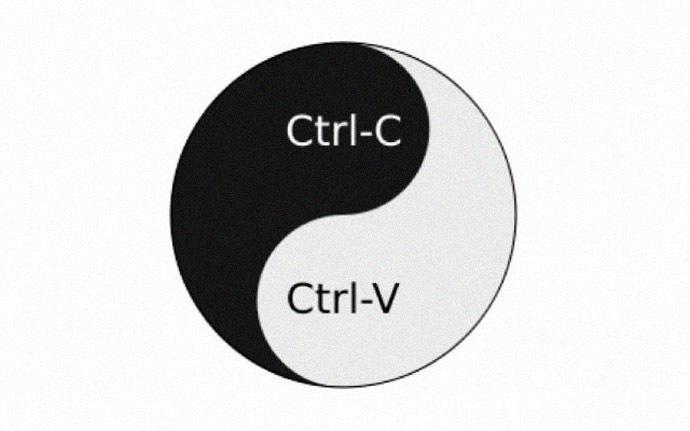 At the same time the current legal prospects for the Kopimi church in Russia are vague, believe experts.

Russia is a secular state where any church is separated from power, so religious organizations do not have serious influence on national the legislature, legal expert Viktor Naumov told Izvestia newspaper.

A direct appeal to the Constitutional Court is probably the only chance for the Kopimi activists because only this organization could decide that the rights of a new religious group are being violated, Naumov said.

Moreover, Russia's Pirate Party itself has been consistently denied registration as the Central Election Commission says it's promoting piracy – which in the authorities' understanding is an assault on sea vessels and is punishable under the Criminal Code. 
You can share this story on social media: