All nerves: Japan issues false N. Korea missile alarm instead of quake alert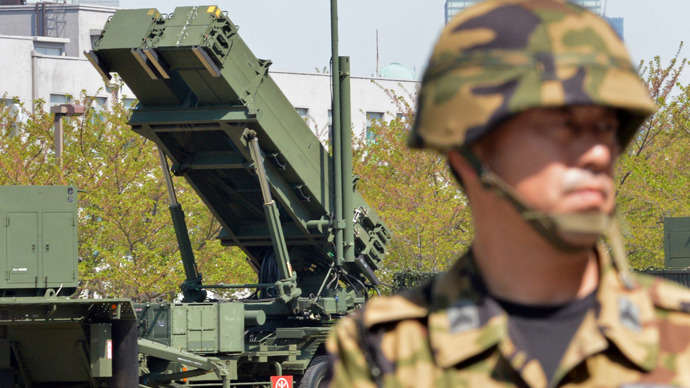 A Japanese official mistakenly issued a pre-prepared alert announcing the launch of a North Korean ballistic missile instead of sending a message concerning a recent earthquake in western Japan.
A reported 87 airport offices in Japan received emails on Saturday saying that North Korea had launched a ballistic missile. The messages were sent by mistake, the country's transportation ministry later explained.

An official at the Osaka aviation bureau was going to send out a letter asking if any of the region's airports had been damaged by the 6.3-magnitude earthquake that earlier hit the western part of the country, injuring dozens. 

Instead, the official mistakenly dispatched a pre-prepared alert about a North Korean missile launch.

At least one domestic flight was delayed due to the false alarm, though the mistaken email was retracted six minutes after it was sent, AFP reported.

This wasn't the first time Japan has raised a false alarm about a North Korean missile launch: On Wednesday, the Japanese city of Yokohama sent a message to its Twitter account's 40,000 followers saying that North Korea had launched a missile.

The tweet had a blank space where the exact time of the launch should have been pasted in, indicating that the message was posted prematurely. The message was visible for 20 minutes before the city retracted it.

Japan has lately been on high alert, with Patriot missiles stationed in Tokyo to protect its people from an expected mid-range missile test launch by North Korea.

On Friday, Pyongyang warned that Tokyo would be its primary target if war broke out on the Korean Peninsula, blaming Japan for its "hostile posture." It also threatened a nuclear strike against the island nation if it intercepts any North Korean test missiles.

You can share this story on social media: