At least 23 injured after magnitude 6.3 earthquake jolts Japan (PHOTOS)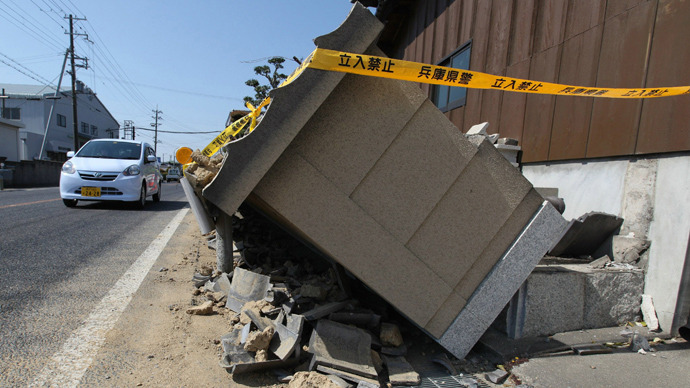 A powerful 6.3-magnitude earthquake shook western Japan, injuring at least 23 people – seven of them seriously – and damaging several houses.
The Japan Meteorological Agency (JMA) said the quake hit early on Saturday morning near Awaji Island, just south of Kobe, at a depth of 15 kilometers.

The quake was initially measured at 6.0 on the JMA seismic intensity scale, though the agency later upgraded its magnitude to 6.3. The US Geological Survey measured the earthquake at 6.0 on the Richter scale, saying it struck at a more shallow depth of five kilometers.

No tsunami warning was issued, and the country's Nuclear Regulation Authority said it has received no reports of problems at nuclear facilities.

Many of those who received more serious injuries were elderly people who tripped while attempting to flee, police said.

An 82-year-old woman in Fukui prefecture broke her leg after falling to the ground, and a 74-year-old woman Hyogo prefecture suffered a broken hip bone, AFP reported.

Japanese TV news footage showed houses with broken rooftop tiles and cracked walls, while some areas of the island underwent soil liquefaction – a common side-effect of strong tremors.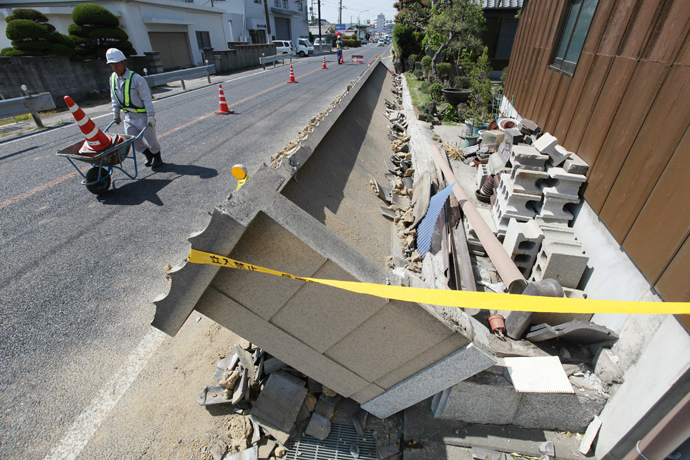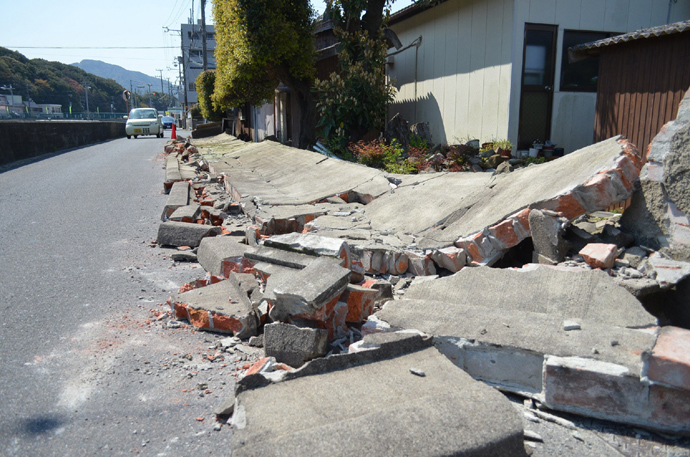 The earthquake was centered in the same region as the 1995 'Kobe earthquake,' a magnitude 7.2 tremor which killed 6,434 people and caused more than $100 billion in damage.

"I was scared to death. I thought a big quake hit again," AFP quoted Hikaru Doi, a 36-year-old employee at a taxi company on Awaji Island, as telling Jiji Press.

In March 2011, a massive 9.0 quake struck northeastern Japan, sparking a tsunami which killed nearly 19,000 people and set off the world's worst nuclear disaster in a generation.

Japan, which is located near a triple fault line, is considered one of the most quake-prone countries in the world.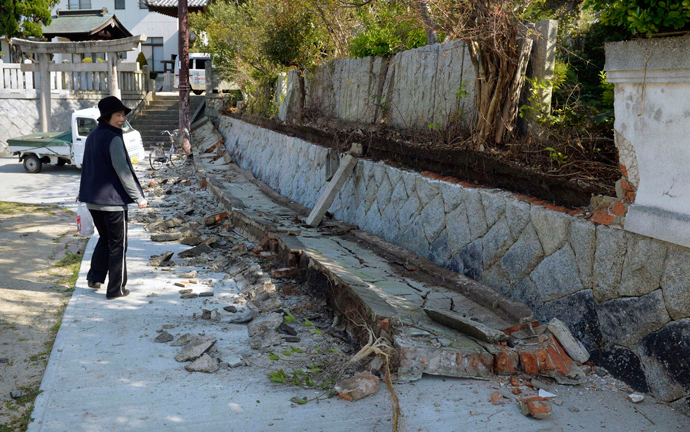 You can share this story on social media: