1 dead, 8 injured in suicide bombing of Istanbul police station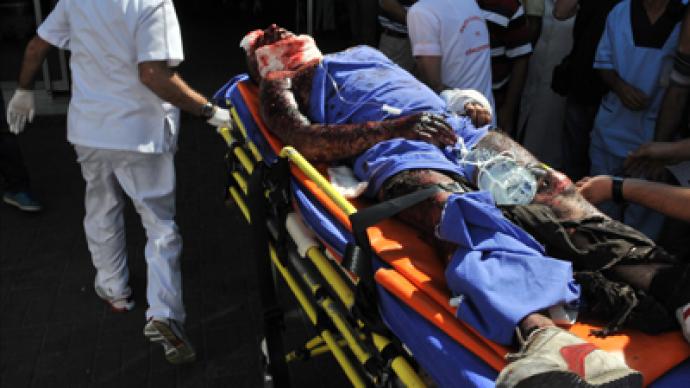 A suicide bomber struck a police station in Istanbul, Turkey's most populous city, killing one officer and injuring seven people. The attacker reportedly blew himself up at the station's entrance, collapsing part of the building.
"First [the attacker]threw a grenade, then blew himself up at the entrance of the police station … The policeman working at the entrance was killed," Istanbul Police Chief Huseyin Capkin told reporters at the scene.The explosion went off near the entrance to the police station at around 11:00 am local time (09:00 GMT), Turkish TV channel NTV said. The attack occurred in the northern district of Sultangazi, on the edge of central Istanbul.Parts of the building collapsed after the blast and eight people were injured after being struck by falling rubble. Teams of investigators are now combing the area for evidence. No group has yet come forward to claim responsibility for the attack. Yavuz Baydar, a political commentator and columnist at the Today's Zaman newspaper, told RT that the Kurdish Workers Party (PKK) is mostly to blame for the spate of violence Turkey has witnessed this summer. "Mainly the violence of the PKK was concentrated on the Turkish security forces, but a couple of weeks ago we have experienced violence moving into urban areas targeting civilians, in the city of Antep for example," Baydar said. A bomb blast near the Turkey-Syria border killed nine people last month. Authorities blamed the PKK for the attack. The Turkish government has stepped up operations against the separatist Kurdish rebels, conducting airstrikes last week in northern Iraq where the group operates. Some 25 rebels were reportedly killed in the attacks.