Gunmen kill 18 gas pipeline workers, mainly Iranians – Iraqi police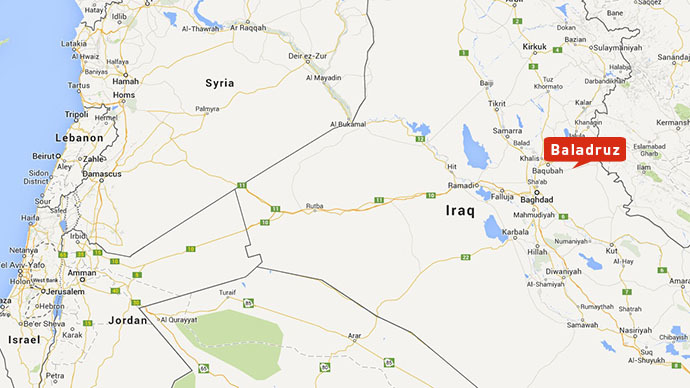 Gunmen have shot dead 18 people and injured five others working on a gas pipeline from Iran to Iraq, northeast of Baghdad. The majority of those killed were said to be Iranians.
Masked gunmen launched an attack near Baladruz, a small village in the Diyala province of Iraq. It was reported that the group of attackers were driving three vehicles.
The workers, 15 Iranians and three Iraqis, were attacked as they were digging a trench to extend a gas pipeline, the mayor of Muqdadiya, the closest town to the village, told Reuters.
"Three of them got out of a car and started firing on the workers inside and outside the trench," Reuters quoted a man named Ibrahem Aziz as saying.
No group has yet claimed responsibility for the assault.
The attack came just hours after at least 22 people detained for "issues related to terrorism" broke from police custody in Baghdad. Most of those who escaped were recaptured, but three to eight individuals remain at large.
Iraq is facing a surge of violence, with dozens of people being killed in daily attacks across the country. The overall death toll reached at least 34 people on Friday.
The rise in violence comes ahead of general elections due to be held on April 30, which will be the country's first parliamentary polls in four years. Nearly 950 people were killed as a result of violence last month alone.
Follow RT's timeline of Iraq violence in 2013
With over 7,000 civilian casualties recorded by the beginning of November by the Iraq Body Count project, 2013 has already become the deadliest year in Iraq since 2008.