Let them be: Iraq suspends order to shut down media outlets
Published time: 26 Jun, 2012 17:02
Edited time: 26 Jun, 2012 21:34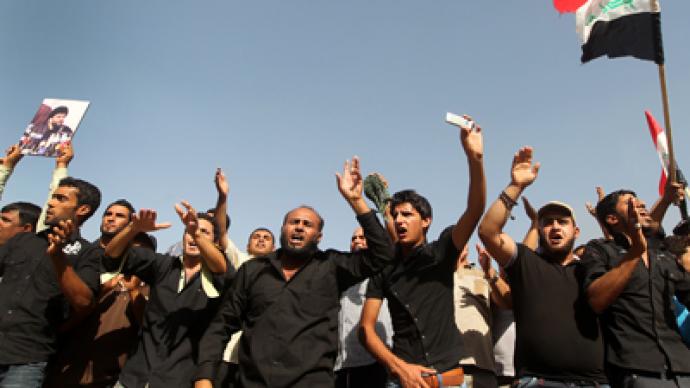 The BBC, Voice of America and 42 other media stations have been given a reprieve by the Iraqi authorities, who have suspended plans to shut them down after an outcry by press freedom activists.
According to officials, the move aims to give stations more time to sort out licensing issues.
Journalistic Freedoms Observatory (JFO), a human rights group that previously accused the government of trying to silence the press, welcomed the reprieve.
However, JFO director Ziyad al-Aajely said that media licensing is still too difficult and fees too high.
"The Communications and Media Commission's task and duty is to support media development, not to put hurdles on the way of the journalists," al-Aajely said.
CMC deputy director Ali Nasir said that five organizations, including the BBC and US-funded Radio Sawa, are working with the commission to settle licensing problems and pay fees, which apparently amount to about $20,000 a year for radio stations.
Voice of America issued a statement saying it was operating normally, adding that the situation "appears to be a regulatory matter concerning frequencies and licensing that is being discussed between local and federal officials in Iraq." It said there is "no indication that this regulatory issue is being directed at VOA reporters in the field."
The BBC made a similar comment, saying all issues were currently being worked out and the reports of closures had not affected its reporters on the ground in Iraq.