Confirmed: Iraq orders closure of BBC and 43 other media outlets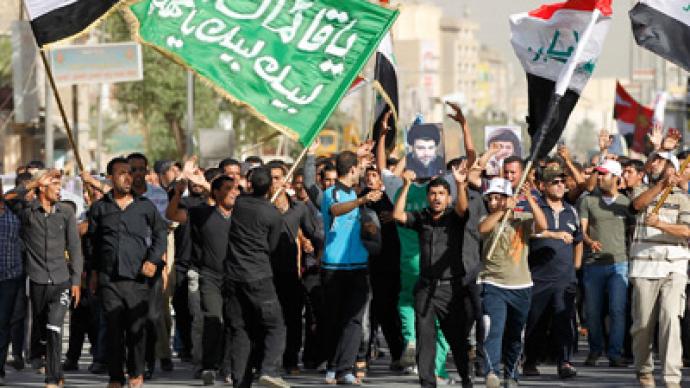 Iraq's communications and media commission announced the impending closure of several media outlets, including the BBC and Voice of America. While officials chalk the matter up to expired license fees, press freedom groups fear a looming crackdown.
RT was one of the first to publish reports of the potential closures – and can now confirm that Iraqi officials from the media commission have forwarded the list of 44 outlets to the Interior Ministry. They will be the ones responsible for the actual closures once they begin. Only offices without an operating license will be closed down, the commission's chairman Safaa Rabie told journalists."It is an organizational matter, not a crackdown on the press," Rabie said.However, one broadcaster targeted for closure – US-funded Radio Sawa – says it does have a license."We were surprised to see our radio station on the list because we think that we work in accordance with all Iraqi laws," Sawa deputy director Salah Nasrawi said.He refused to speculate on why their station might have ended up on the list, but others were less cautious. Iraqi press freedom group Journalistic Freedoms Observatory (JFO) claims the move is a clear warning from Prime Minister Nouri al-Maliki. "It is a government message to the media outlets that if you are not with us, then you are against us," JFO head Ziyad al-Aajely said in a telephone interview with the Associated Press. So far, no action against any media outlet has been taken – and many of them, like the BBC, are trying to negotiate the renewal of their license with Iraqi authorities."The delay is due to technicalities," said the company's statement. "The BBC's journalists in Baghdad are not currently experiencing any issues reporting from the country, and it is important that the BBC and other international news organizations are able to operate freely and bring independent and impartial news to audiences in Iraq and the wider region."