Iran begins 'massive' deployment of long-range missile launchers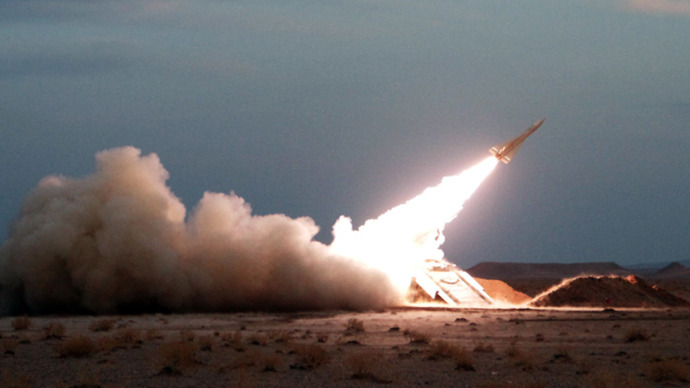 As the Islamic Republic of Iran prepares for presidential elections next month it is fielding a "massive" number of new long-range missile launchers, Iranian media reported on Sunday.
Defense Minister Gen. Ahmad Vahidi was quoted as saying the new weapon systems give Iranian forces the ability to "crush the enemy" with the simultaneous launching of long-range surface-to-surface missiles, according to Fars, the semi-official Iranian news agency.

The report did not specify the type of missile that would be fired, or provide details on the number of launchers allegedly deployed.

Iran's military does possess surface-to-surface missiles that are capable of traveling over 2,000 kilometers (1,200 miles), able to reach of targets inside Israel and US bases in the region.

Vahidi did not specify who was the "enemy," and emphasized that Iran would never start a war.

Although Tehran occasionally announces military achievements that cannot be independently verified – like the claim it developed a state-of-the-art stealth drone capable of evading enemy radar – they come in the face of relentless external pressure.

Only last year, as the United Nations slapped Tehran with another round of harsh sanctions, Iran threatened to shut down the Strait of Hormuz, through which 18 million barrels of oil flows every day – roughly 35 percent of the world's total. Any disruption of this supply route would have a huge impact on oil prices, and by extension the global economy.

The stand-off resulted in a tense military parade as the US sent three full US carrier groups, each accompanied by dozens of support vessels and carrying more aircraft than the entire Iranian air force, to participate in the Hormuz exercises. Tehran watched with apprehension as the fleet came and went.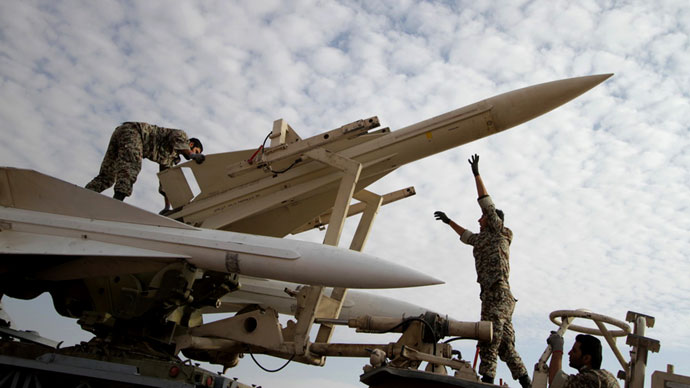 Earlier this month, another US-led naval drill began in the Persian Gulf in a second such display of maritime strength in less than a year. The exercises involved 35 ships, 18 unmanned submarines and unmanned aircraft.

At the same time, Washington has been engaged in constructing a European missile defense system that it says will protect Europe from a "rogue state" missile attack.

In September, Israeli Prime Minister Benjamin Netanyahu exhorted the UN General Assembly to draw "a clear red line" to prevent Iran from developing nuclear weapons.

The hawkish government of Likud leader Netanyahu has said in the past that "all of the options are on the table" – a thinly disguised remark suggesting military action – in order to halt Iran's nuclear research.

These fears are shared by the US and EU who have imposed severe sanctions targeting Iran's oil sectors against the Persian country, and by many other nations across the globe.

Tehran has rejected the allegations, arguing that it is developing its nuclear capabilities for purely civilian purposes, and demanding that the world acknowledge its right to peaceful nuclear research.

You can share this story on social media: