Iran stages 'modern warfare' drill in Strait of Hormuz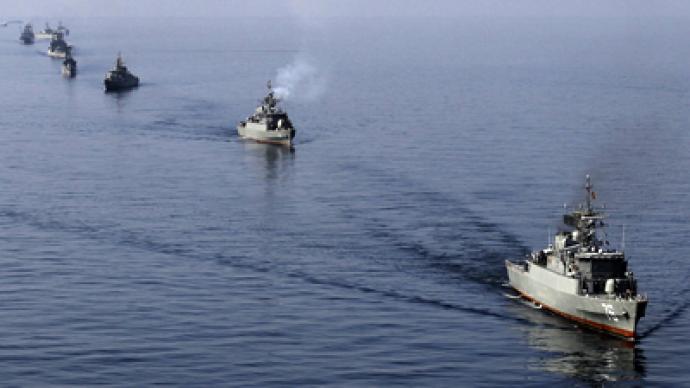 Iran claims its capability to defend itself is growing and the Islamic republic is "prepared for any threat". The statement follows tests of "modern warfare" capabilities and exercises to hone battle tactics in the strategic Strait of Hormuz.
The naval force of Iran's Islamic Revolutionary Guard Corps (IRGC), which is in charge of maintaining security in the Persian Gulf area, held exercises near the port city of Bandar Abbas, which holds a strategic position on the Strait of Hormuz. The main aim was to boost its forces combat readiness, familiarize them with the latest drills, and increase their response time.The drills also tested well-timed responses to natural and manmade disasters, and allowed IRGC forces to operate new weapons, Iranian Press TV reported. "Our present capabilities are incomparable to the past. Today, our youth, banking on the past experiences and modern science, have managed to show their capabilities to the world and be prepared for any threat," IRGC Navy Commander Rear-Admiral Reza Torabi was quoted as saying.This was the fifth such tactical exercise held by Tehran, however nothing was officially said about the previous tests. Over the past few years, Iran has held several military drills to enhance the defensive capabilities of its armed forces and to test modern military tactics and equipment.One of the latest tests took place in December 2012, when Iran's Navy held a six-day naval drill aimed to show "the armed forces' military capabilities" in confronting enemy threats. The maneuver also took place in the Strait of Hormuz, a key shipping route that accounts for more than a third of the world's seaborne oil exports, and involved testing warships, submarines, jet fighters and hovercrafts.Iran has been constantly upgrading its military capabilities lately. In recent years, Iran declared it had made great achievements in the defense sector and attained self-sufficiency in essential military equipment and systems. The country produces its own tanks, self-propelled guns and multiple rocket launchers. This September, Iran's navy announced the launch of the overhauled super-heavy Tareq 901 submarine. Iran is also actively engaged in missile development. Its Shahab-3 long-range ballistic rocket has a range of 5,000km – meaning it could reach Israel and all US military bases in the Persian Gulf.
You can share this story on social media: