Teargas used to subdue schoolboys protesting Bahraini arrest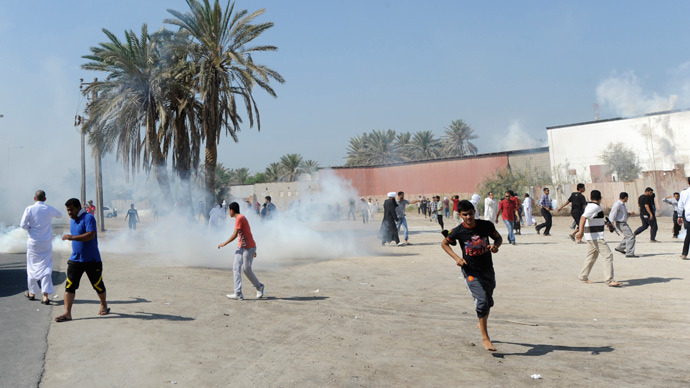 Bahrain police have launched a teargas crusade against protesting students at a boys' school on the same day a human rights group filed a lawsuit against the British government for its suspected role in supplying the repressive regime with spyware.
Police stormed the Jabreya school in Manama, the nation's capital, after students became involved in demonstrations demanding the release of one of their classmates, 17-year-old Hassan Humidan, who was arrested on Monday.

Pictures emerged on Twitter of used teargas canisters and stun grenades utilized by police in the dispersal of the protests.

Tensions have escalated in the lead-up to the F1 Grand Prix being held in the country on Sunday. Over 100 people have been arrested. Despite unrest in the country and vocal dissatisfaction from British MPs, F! boss Bernie Ecclestone has confirmed that the event will go ahead.

"There's no reason why [the race] shouldn't be [a success]," he told AFP. He was apparently unruffled by Human Rights Watch reports that police in the Gulf state have been rounding up pro-democracy activists, comparing protesters to anti-Thatcher demonstrators.  

Bahrain itself has been subject to visibly widespread anti-government protest and instability has rocked the country since the February 2011 uprising, with events in the small nation being described as the 'forgotten Arab Spring'.

Some 80 people have been killed since, with thousands arrested and imprisoned amid reports of the severe violence employed during the course of the arrests. As of Monday it became illegal to insult the country's king and national symbols, resulting in five-year jail sentences.

One female Bahraini doctor reported physical and psychological torture, alongside threats of death and rape, to force her to sign a false confession when she was arrested along with 19 others in June 2012.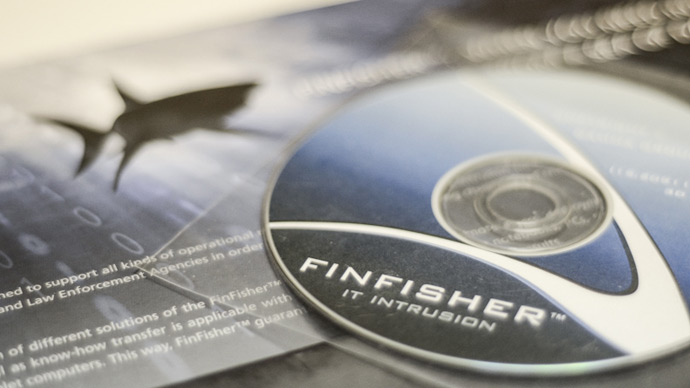 An underground youth protest movement, known as the February 14 Coalition is currently in the process of embarking on week-long campaign of 'volcanic flames' against the regime.
Lawsuit filed against UK Government

Meanwhile, Privacy International, the human rights group, is suing the British government, filing an application for judicial review of Her Majesty's Revenue and customs (HMRC) on account of its role in allowing the export of advanced surveillance technology that has been used by repressive regimes worldwide, including that of Bahrain, to spy on dissidents.

Privacy International's lawsuit is over the government's refusal to say whether it was investigating UK-based Gamma International (GI). GI's FinFisher software has allegedly been used by some two dozen countries worldwide.

"In the wrong hands, today's surveillance technologies can have devastating effects, and the public, especially victims targeted by this surveillance, have a right to know what the UK government is doing about it," said head of research at Privacy International, Eric King.

Among devices being exported include 'IMSI catchers', which take on the guise of normal mobile phone masts and can identify phone users and malware, while allowing any interception to remain undetected.

Additionally, Trojan Horse software can allow hackers to remotely activate a telephone's camera and microphone, allowing covert surveillance.

Human rights groups have repeatedly called for the export of surveillance software to be regulated in the same way as arms.

Germany and Israel have also been found to have been exporting surveillance technology.

You can share this story on social media: