Rights groups demand Saudi activist trial transparency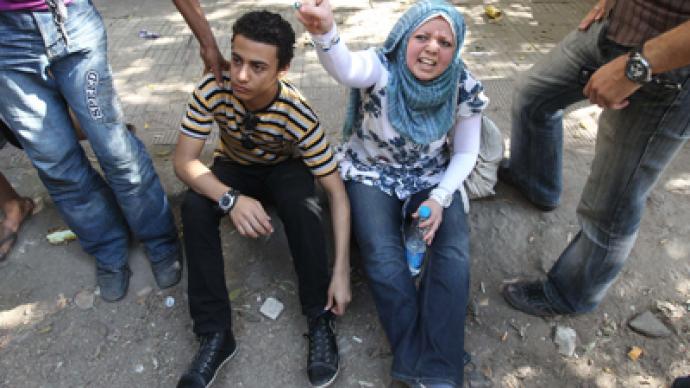 Human Rights groups have asked Saudi Arabia to monitor activists' trials to evaluate how the monarchy deals with the opposition in the country amid the ongoing Arab Spring unrest.
Human Rights Watch and Amnesty International together with Front Line Defenders, the Cairo Institute for Human Rights Studies, Alkarama, a Swiss organization focusing on Arab countries, and the Gulf Center for Human Rights have sent a letter to the Saudi Justice Ministry expressing their desire to be present and monitor court hearings of four human rights advocates. The non-profits also state that watching the trials would aid their understanding of how the conservative Islamic theocracy handles such cases. Writer Mikhlif al-Shammari, attorney Walid Abu al-Khair and Professors Abdullah al-Hamid and Mohammad al-Qahtani face charges of cooperating with international rights organizations, tainting state's reputation and fostering protests, reports Reuters."These individuals have, over the past years, advocated greater respect for the human rights of people in Saudi Arabia. They now find themselves facing criminal charges stemming from their human rights activities," the letter sent to Justice Minister Mohammed al-Issa says.Human rights attorneys have criticized the government's will to give fair representation to their clients and access to see them. The kingdom's Interior Ministry has stated that there are no political prisoners in the country. The Ministry of Justice is yet to comment.The judiciary in Saudi Arabia has the right to ban observers from the trials.Public demonstrations or any public act of dissent are forbidden in the kingdom. In April 2011, during the protests the monarchy made it a crime to publish any criticism harming the reputation of government or religious leaders, or which harms the interests of the state. In November last year, 17 men, most activists, academics and lawyers, have been jailed up to 30 years for treason including charges of aiding Islamist militants.Amnesty International described the trial as "grossly unfair". Riyadh denied the accusations, claiming that they were based on "inaccurate information" and said the court ruled on "human rights in accordance with Islamic Sharia [law]."Overall "some 330 security suspects received unfair trials before a newly-constituted but closed specialized court; one was sentenced to death and 323 were sentenced to terms of imprisonment," Amnesty International claims on their website.
You can share this story on social media: