No gays allowed: Saudi Arabia bans homosexuals from schools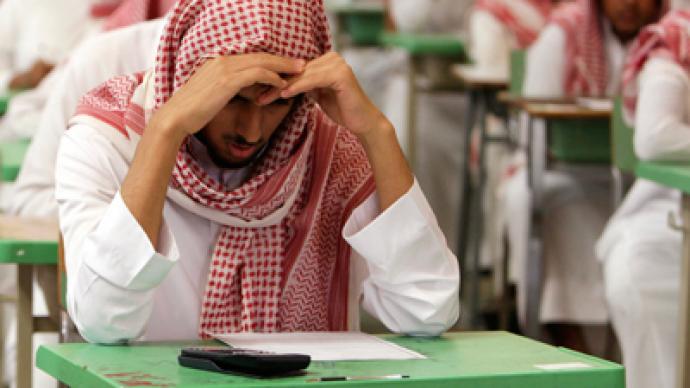 Gays, tomboys and "emos" can no long enter public schools and universities in Saudi Arabia, until they change their appearance and behavior. That is how the country has chosen to tackle the spread of these "phenomena".
The Commission for the Promotion of Virtue and Prevention of Vice, the country's the most feared law enforcement agency, has received high-level orders to enforce new rules on homosexuality, girls who adopt masculine appearances and those emulating "emo" subculture, local media report."Instructions have been issued to all public schools and universities to ban the entry of gays and tomboys and to intensify their efforts to fight this phenomenon, which has been promoted by some websites," the report said. However, they did not make clear who issued the instructions. Banned teenagers will be allowed back to school only if they "stop such practices" and "unacceptable behavior" in public places.Saudi Arabia operates under Sharia, or Islamic, law and punishes homosexuality with sentences of corporal and capital punishment. Two years ago, Saudi authorities toughened a law banning the hiring of gays and lesbians."Emo" subculture has also been condemned in many Islamic countries. Iraq has been seeing a spate of murders of young men dressed as "emos" since February.
You can share this story on social media: