Google maps say yes, eyes say no: Scientists fail to find mysterious Pacific island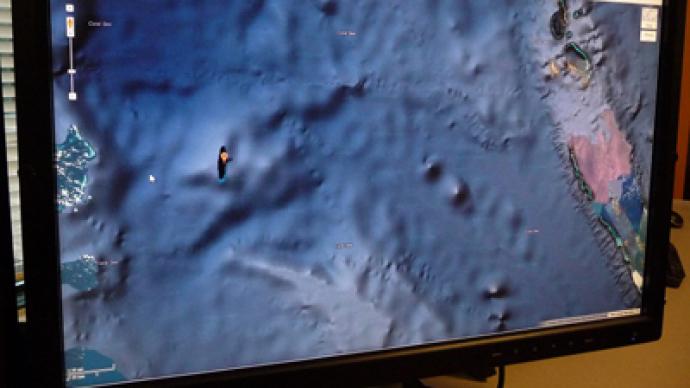 A largish Pacific island that appears on Google and iOS Maps, Bing and other online services has been declared not to exist by team of Australian scientists who spent more than three weeks looking for it.
The Times Atlas of the World labels it as "Sable Island." If it did exist, it would be located in French territorial waters. But the island has been shrouded in mystery, as it appears as nothing other than a black shadow in Google's satellite view. In an attempt to solve the puzzle, a group of scientists from the University of Sydney set sail on the Southern Surveyor, a new Marine National Facility research vessel. "We wanted to check it out because the navigation charts onboard the ship showed a water depth of 1,400 meters in that area," researcher Maria Seton told AFP. Yet the island does appear on the ship's navigational equipment. After more than three weeks combing the seas the scientists found no trace of it, nothing in fact – except for deep ocean. "How did it find its way onto the maps? We just don't know, but we plan to follow up and find out," Seton said. A search on Google Maps shows it lying north west of New Caledonia, a French-governed island 1,210 kilometers northeast of Australia.
You can share this story on social media: