Gmail violates Russia's constitution – senator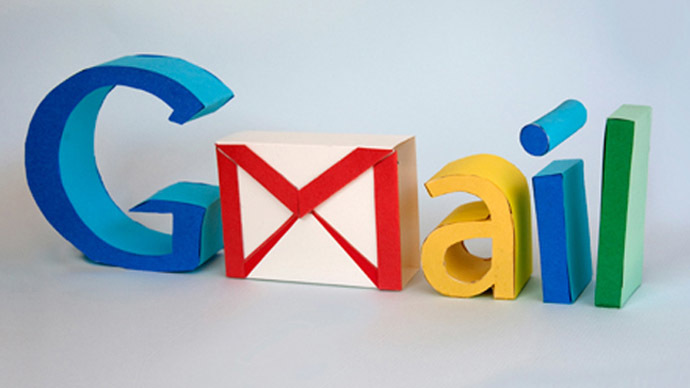 A Russian senator has challenged Internet giant Google to explain its use of clients' personal Gmail data, and claimed that the e-mail service violates individuals' right to the secrecy of correspondence under the country's constitution.
Google's position on data protection is that it "reserves the right to get access to correspondence of Gmail users and to use this data," Senator Ruslan Gattarov said in a letter to Google Russia, which was obtained by Itar-Tass.

Gattarov also cited a Google court filing in the US, in which the company says that "a person has no legitimate expectation of privacy in information he voluntarily turns over to third parties."

This, Gattarov says, violates Russia's personal data protection law and Article 23 of the Russian constitution, which guarantees the "right to the inviolability of private life" and "to the privacy of correspondence."

In his letter to Google to be sent Monday, Gattarov asks representatives of the California-based corporation to explain how and when the company filters and reads users' e-mails, as well as the usage of collected data for creating ads and blocking spam.  

A meeting between a group of Federation Council senators investigating alleged Russian user-data leaks and Google executives is expected to take place in Russia mid-September, Gattarov said Sunday.

In July, Gattarov – who chairs the Federation Council's committee on the development of information society – filed an official request to the Prosecutor General's Office to investigate Google's activities in Russia, alleging that was violating the country's laws.

Google, in response, said it was ready to cooperate with Russia in investigating alleged Russian user-data leaks and requested a meeting with the Federation Council's working group.  During the meeting, Carlo d'Asaro Biondo – Google's vice president for Southern, Eastern Europe, Middle East and Africa business – assured that the company did not provide access to their systems "to any authority."

"For us, our presence in Russia is fundamental. We want to be a Russian citizen in Russia. We are convinced that we respect the laws in Russia, that we welcome the analysis that the Senate will do and we will cooperate fully and openly," Biondo stated, the Voice of Russia reported. 

You can share this story on social media: