Georgia's spy-hunting: all roads lead to Russia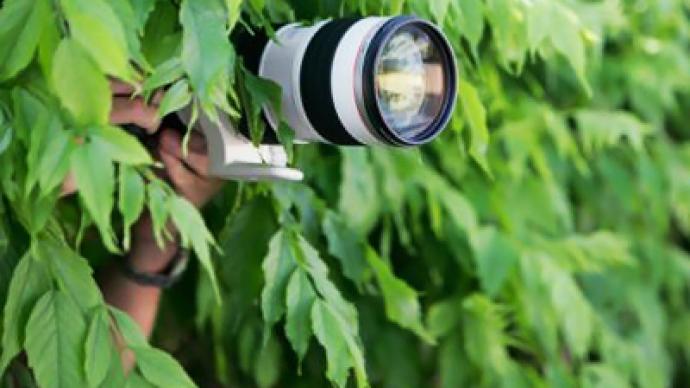 A group of photographers arrested in the Georgian capital Tbilisi have been sentenced to two months of preliminary detention. The Georgian Interior Ministry claims the detainees were spying for Russia's Intelligence Services.
On Saturday, Tbilisi City Court sentenced three high-profile photographers to a two month pre-trial detention term on charges of espionage, Agence France Presse reported.All the detainees were members of the president's pool and could have access to highly classified information. According to investigators, the photographers received cash rewards for pictures they were sending to Moscow. Georgia's Interior Ministry representative claims that one of the arrested, Zurab Kurtskidze, was passing the data collected by his colleagues to the Main Intelligence Directorate of Russia's Ministry of Defense, Itar-Tass news agency reported. Investigators also say they found a floor plan of the Georgian presidential administration and information about Mikhail Saakashvili's itinerary during a search of the photographers' personal belongings.Presidential photographer Irakly Gedenidze and his wife have been shown on Georgian television confessing to supplying a colleague with secret information, the Associated Press reported.A former Georgian parliamentary speaker and now an opposition leader, Nino Burdzhanadze, claims that the confession is still not proof."He was arrested not only himself but also his wife too and they have a very small child. In Georgia, from time to time we have such scandals but these scandals have no real, legal outcome and we never saw any real documentation that the government is telling the truth," says Burdzhanadze.The Russian side has criticized Georgia for its heavy handed approach to labeling people spies."The Georgians are so quick to stick a spy label onto anyone," said the Russian Foreign Ministry's spokesman Aleksandr Lukashevich. "I guess it's just their level of 'democracy', and that has been noticed not just by Russia, but by various key international organizations like the UN."For the Georgian government this case is a matter of national security, but others in Georgia are very critical of what they see as particularly ruthless political calculation."If you are anti-Russian it means you are pro-Western. If you are pro-Western it means you are a democratic leader," says Kakha Kukava, opposition politician."And if you are a democratic leader it means there are no questions about democracy, about human rights. Because of the fact that Saakashvili is anti-Russian he is never criticized, or he is criticized very slightly by the Western community or especially by the United States."Nino Burdzhanadze believes Georgia has turned back into a typical post-Soviet state ready to use charges of being a spy to tarnish the reputation of anybody who dares to oppose President Mikhail Saakashvili."Every person who is criticizing Saakashvili and who is against his regime, all of them, starting from me," she said, "we are just agents of Russia, the Kremlin, we are just traitors, we are enemies of the people.""If you have a different point of view, if you are supporters of the opposition, you have a huge risk, very high risk to lose the job, to find drugs or a gun in your pocket," she added. "So this is a typical Soviet country. I call it Modernized Soviet Union; neo-Bolshevism which is ruling right now in my country."Nino Burdzhanadze also said Saakashvili made Russians a scapegoat, blaming them for everything that goes wrong in Georgia."The Georgian government is trying to control everything and everybody. They need to find somebody who will be to blame for everything that is going on in the country. It is a very old political technique. So Russians are made enemies, and everything that is wrong in Gerogia is linked with Russians," said Burdzhanadze.
Georgia's counterintelligence agencies are to continue the investigation during the next two months to establish more evidence and prepare a case for the trial.The first court hearing is scheduled for September 1. It will be closed to the media. The photographers are facing up to 12 years in jail if found guilty.Earlier reports stated that three photographers were officially charged with espionage and harming the interests of Georgia by passing sensitive information to a certain organization that is working under the cover of the intelligence agency of a foreign country.Four photojournalists were detained on Thursday, including the president's personal photographer and employees of the Associated Press and the European Press Agency.One of the photographers, Natia Gedenidze, was released early on Saturday morning and is already at home, but she refuses to communicate with the press due to her "severe emotional state," Itar-Tass news agency reported.The detainees plead not guilty. One of them, Giya Abdaladze, continues a hunger-strike which he started on the day of his arrest, claiming he "never acted against Georgia's interests." Lawyers of the detainees have pledged secrecy over the details of the case.This is not the first time an alleged spy story has unfolded in Georgia. Last year, 13 people were detained and accused of being spies on Russia's payroll. Earlier this week, nine of them were found guilty and sentenced to between 11 and 14 years in prison.