"Detaining alleged Russian spies in Tbilisi is a provocation" – Russia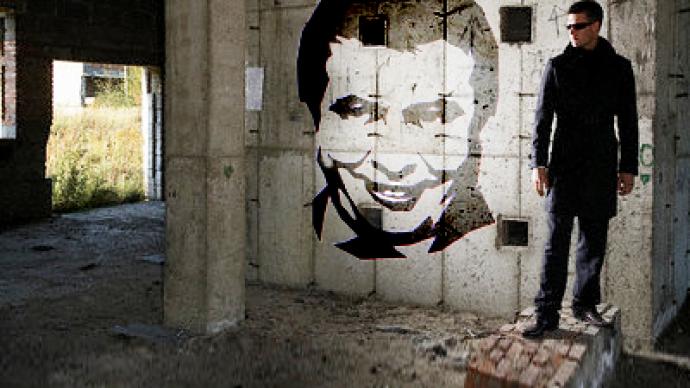 Georgia's Interior Ministry has announced that 13 people, including four Russians, were detained in October, accused of spying for Moscow. Russia's Foreign Ministry says Saakashvili's regime suffers "chronic spy mania".
The announcement by the Georgian Interior Ministry follows a week of silence after Tbilisi's initial statement that it had uncovered a spy ring."Over recent years, the Georgian leadership has resorted to fabricating such scandals not just once, cynically counting on getting domestic policy or foreign policy dividends," the Russian Foreign Ministry said, adding that the scandal is considered to be aimed at winning attention and harming Russia on the eve of OSCE and NATO summits.
The Russian Foreign Ministry also believes that Georgia will try to smear Russia even more at the forthcoming OSCE summit, in an attempt to thrust its vision of the Caucasus issue on the participants of the summit.However, the Ministry remains confident that the international community will not take these attempts very seriously: "It is not a secret that such Georgian actions each time evoke more skeptical reaction from the international community."Tbilisi says most of the arrested were recruited by Russian military intelligence four years ago.They say the spy ring was uncovered after Georgia's Interior Ministry allegedly planted a mole into Russia's military intelligence directorate, and the mole passed information on all Georgian citizens who used to work or do work for Russia's intelligence.Those arrested are mostly Georgian air force officers. Others include NGO members and businessmen.Tbilisi says that they are continuing to work on the case, as a lot more people were allegedly involved in the affair, and some of them are allegedly working with the investigation.Meanwhile, no specific evidence on the case was presented by the Georgian Interior Ministry. Georgian opposition leaders say the latest spy scandal involving four Russian nationals is being used by Tbilisi to score political points.In Georgia, the spy story was met with distrust.Irakly Batiashvili, a former political prisoner, says: "Everything that concerns any information coming from the Georgian authorities is highly doubtful."Giya Khukhasvhili, independent expert, shares this point of view, adding "This whole affair seemed to be fashioned on the American spy scandal, only it lacked an Anna Chapman, a sex symbol – but apparently, tastes differ. At the same time, it's an attempt to lead the situation between Russia and Georgia to another escalation."Earlier, media had reported that 20 people had been detained on charges of allegedly spying for Russia. The news broke last Friday, on October 29.A lawyer for at least two of the arrested told the Georgian media that her clients were arrested on October 18, and that they had been given a preliminary two-month prison sentence.Critics say that the fact that the news was broken by a foreign media source is unheard of, as usually in such cases, whoever carries out the arrest makes an announcement.This is not the first time a spy scandal breaks out between the two countries.Back in 2006, four Russian officers were arrested in Georgia over allegations of spying for Moscow. They were later released, but the incident took relations between Moscow and Tbilisi to a low that had never previously been seen.After the Georgia-South Ossetia War in 2008, diplomatic relations between Russia and Georgia were broken and have not been restored since.Dmitry Babich, a political analyst for RIA Novosti news agency, says that this spy scandal is one of President Saakashvili's "PR stunts", which have been taking place over the last several months."Obviously it is a political matter, because if you put yourself in the shoes of Saakashvili, he is already in a very difficult situation," Babich said. "He cannot attack South Ossetia and Abkhazia for the second time, because that would be political suicide. He also cannot put diplomatic pressure on Russia, because he was so badly discredited internationally. So the only way for him is to organize all kinds of PR stunts to show the Georgians that he is at least doing something."Dmitry Babich believes that Mikhail Saakashvili expects Russia to lose patience at some moment, and to do something dramatic like increasing military presence in Abkhazia and South Ossetia."To do something that would make Russia look like an aggressor," Babich added. He also pointed out that such spy cases in Georgia strangely have no clear outcomes."In the last five years we had at least 15 very noisy spy cases in Georgia, with jail sentences of 20 or 15 years, and we've never heard the development. Someone is arrested, there is a scandal, press reports about it for three days – and then we don't see any development. Usually, as we remember from the Stalin times, it happens when the authorities try to use it for internal purposes," Babich said.
Political analyst Kirill Koktysh from the Moscow Institute of International relations recalled that Saakashvili has staged similar "spy scandals before"."It's a science fiction story and has nothing to do with real practices. I doubt that there is something in Georgia that could be acquired through spying," Koktysh told RT.
Spy de ja vu
For Elena Magradze, this spy scandal was a horrible case of de ja vu.Her own husband, Vakhtang Maisaia, was thrown into prison for allegedly spying for Russia during the 2008 conflict between Georgia and South Ossetia."They said some 3,000 or 300 pages of data which my husband supposedly sent to Russia. That's a blatant lie! We have presented evidence numerous times that all information with which Vakhtang worked was just his analysis. If you look at his case, you'll see that it's easy to say that anyone is a spy in Georgia," she told RT.Elena's husband was Georgia's envoy to NATO.He was named in a documentary just shown on one of Georgia's main channels, Rustavi-2, as one of the Russian spies who did not get away."I'm not afraid, but I know that if need be, Georgian authorities can accuse not only me, but any Georgian citizen of spying for any country. They don't need it right now, but when they do, they will accuse me," Elena added.
You can share this story on social media: