France mulls new internet spying powers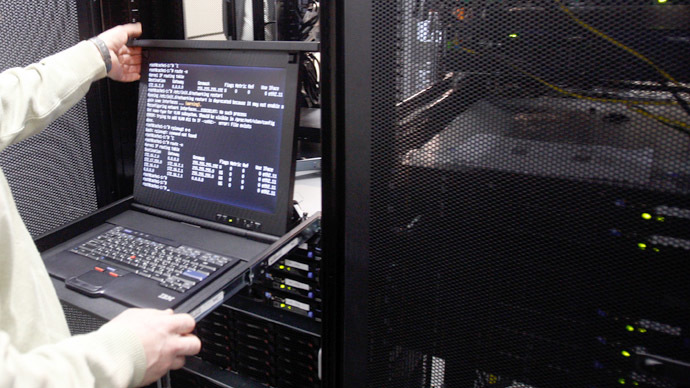 The French National Assembly has adopted a bill allowing the authorities to access and gather internet user data without judicial approval. The bill has been slammed by activists as going "against the principles of democracy."
The legislation is part of the 2014-2019 Defense Appropriation Legislatures. Article 13 of the bill expands French powers to monitor and collect internet user data in real time without judicial oversight. It requires internet services providers (ISPs) and content hosting companies such as Dailymotion and YouTube to feed lawmakers with details of user activities.

French socialist parties and the radical left voted for the proposed legislature. The environmentalist groups and the Left Front voted against the proposal. Tuesday's draft, presented by Jean-Yves Le Drian, the Minister of Defense, is an extension of the White Paper on French Defense and National Security that the country's Senate passed on 21 October.

The Senate could consider the second reading of the bill in mid-December, while the Assembly have its second reading in January.

Currently in France, authorities are required to apply for a warrant to access this information – a process that usually takes several months.

Under the new legislation, access to data would be approved by an appointee of the prime minister for periods of up to 30 days, and would be renewable.

The legislation has attracted the ire of civil rights groups, who have slammed it as an affront to civil liberties. French think tank Renaissance Numerique condemned Article 13 of the bill in a statement on its website.

"Relaxing the conditions of access to personal user data on the internet goes against individual freedoms," Etienne Drouard, a lawyer specializing in communications law, told Renaissance Numerique.

As well as being a victim of the NSA's spying programs, the French government also collaborated with the American spy agency, handing over data gathered abroad.  Whistleblower Edward Snowden's leaks revealed that the NSA had gathered unprecedented amounted of metadata in France, recording around 70 million phone calls between December 2012 and January 2013.

President of Renaissance Numerique Guillaume Buffet issued a statement saying that in light of Snowden's massive spy revelations measures must be taken to safeguard privacy on the net.

"A number of actors are attempting to turn the internet into something it is not – a tool to violate personal liberties," Buffet said. "The internet is an extraordinary social, political and economic accelerator, in spite of what some may try and make us believe."