'Unacceptable and shocking': France demands explanation for NSA spying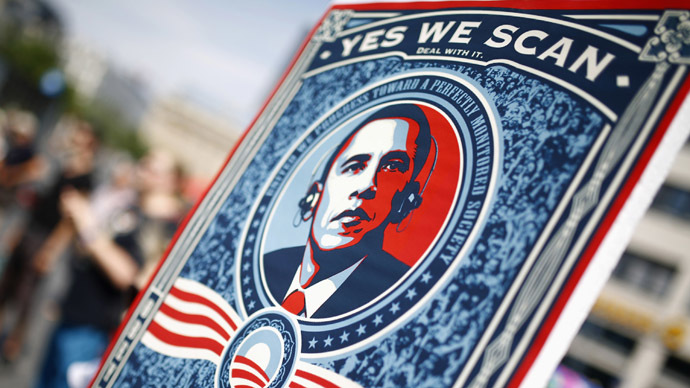 France has called for an explanation for the "unacceptable" and "shocking" reports of NSA spying on French citizens. Leaked documents revealed the spy agency records millions of phone calls and monitors politicians and high-profile business people.
The US Ambassador to France Charles Rivkin was summoned by the French Foreign Ministry to account for the espionage allegations on Monday morning.

"I have immediately summoned the US ambassador and he will be received this morning at the Quai d'Orsay [the French Foreign Ministry]," French Foreign Minister Laurent Fabius told press. He added that "we must quickly assure that these practices aren't repeated."

The media scandal triggered a phone call between US President Barack Obama and French President Francois Hollande who, according to the White House, discussed "legitimate questions" raised by US "friends and allies" about how the surveillance capabilities are employed. Obama reportedly assured Hollande that the US was reviewing the way it gathers intelligence. 

In addition, citing the report on French publication Le Monde, Interior Minister Manuel Valls spoke out on national television against US spy practices.

"The revelations on Le Monde are shocking and demand adequate explanations from the American authorities in the coming hours," said Valls on television channel Europe 1.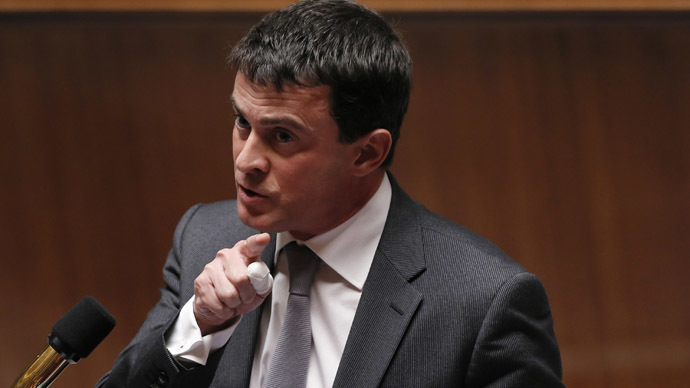 He went on to say that it is totally unacceptable for an allied country to spy on France.  
Ambassador Rivkin refrained from commenting on the spy allegations on Monday morning and told Reuters that French-US ties are the "best they have been for a generation."

Le Monde revealed in a report based on the security leaks of former CIA worker Edward Snowden that the NSA recorded 70.3 million phone calls between December 10, 2012, and January 8, 2013.

The NSA reportedly carries out its espionage in France using a program called 'US-985D' which is able to listen in on specific telephone calls and pick up on text messages according to key words used.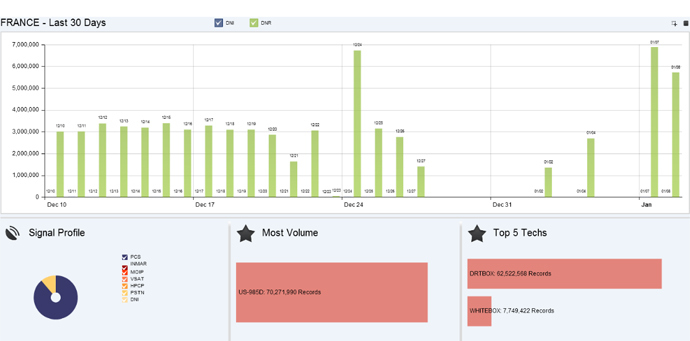 Moreover, Le Monde also wrote that it had reason to believe that the spying was not just limited to citizens suspected of being involved in terrorism. According to the data released by Snowden the NSA also eavesdropped on politicians and prominent business figures.  
The newspaper did not give any indications as to the identity of the high-profile people.
France is not the only EU nation to be targeted by NSA surveillance. Germany took issue with the US government after it was revealed the NSA was tapping phone lines and recording electronic data in the country.

The EU took steps to curtail US data mining on Monday in a vote to change data protection rules. The draft bill, passed by the EU's Committee on Civil Liberties in Strasbourg, makes America's secret court orders powerless, forcing companies based outside the EU - such Google and Yahoo - to comply with European data protection laws if they operate in Europe.
The US maintains that its spying activities are in the interests of national security and protect against terrorism. However, Snowden leaks released by Guardian reporter Glenn Greenwald showed the NSA had monitored Brazilian state-owned oil giant Petrobras and infiltrated the electronic communications of the Brazilian and Mexican presidents.
'Investment benefits'
Mexico has also demanded an explanation for reports released by Der Spiegel on extensive spying on Mexican top officials and politicians.
Der Spiegal revealed that former President Felipe Calderon had also been a target for NSA espionage. Citing a classified internal report, it said the US monitors "diplomatic, economic and leadership communications which continue to provide insight into Mexico's political system and internal stability."

You can share this story on social media: