French and Spanish intelligence aided NSA spying - report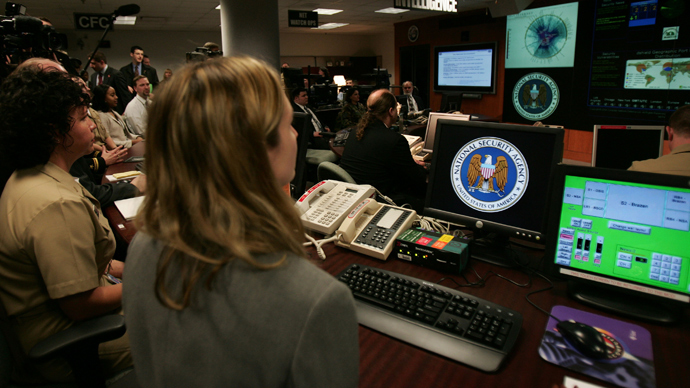 Electronic surveillance which the European media and politicians blamed on the NSA was also carried out by their own intelligence services, as part of a wide-ranging allied security effort, according to US officials.
European spy agencies collected phone records in war zones and areas outside their borders and shared information with the NSA, US officials said on Tuesday, as part of wider efforts to protect allied soldiers and civilians, according to a report in the Wall Street Journal.
This is a markedly different version of events to what has been reported in Europe and throws up questions about the level of European involvement in global surveillance.
However, these efforts are separate to the US program which targeted foreign leaders, including Angela Merkel.
There has so far been no comment from either the French or Spanish authorities or from the NSA.

Over the last few days French and Spanish newspapers have cited documents provided by the former NSA contractor Edward Snowden that the NSA hacked into massive quantities of phone records in those countries.
Le Monde said the documents showed that 70 million French phone records had been tapped between December 2012 and January 2013. While El Mundo in Spain reported that the NSA had swept up 60 million calls over the same period in Spain.
But James Clapper, the director of National Intelligence said that the notion that the NSA had eavesdropped on the phone calls of 70 million French citizens was false and that the allegations were based on "inaccurate and misleading information regarding US foreign intelligence activities." But he didn't provide any other explanation.
US intelligence officials have, according to the Wall Street Journal, privately said that the disclosures by the European press put them in a difficult position. They are keen to put the record straight but to do so would expose the activities of their allies' intelligence activities.
US officials also say that the leaked documents that the Le Monde story was based on were not supplied by the NSA, but rather were NSA data received from French intelligence. The US reached the conclusion that the phone records the French had collected were from outside France and were then shared with the NSA. There was a similar story for the documents citied in El Mundo, the officials said.
There are considerable diplomatic sensitivities of outing partner services, which the NSA relies on for a considerable amount of intelligence. A public exposure of European complicity may spark domestic outrage in Europe and threaten co-operation with the US in future.
You can share this story on social media: