2 female journalists shot in Afghanistan, 1 killed, 1 critical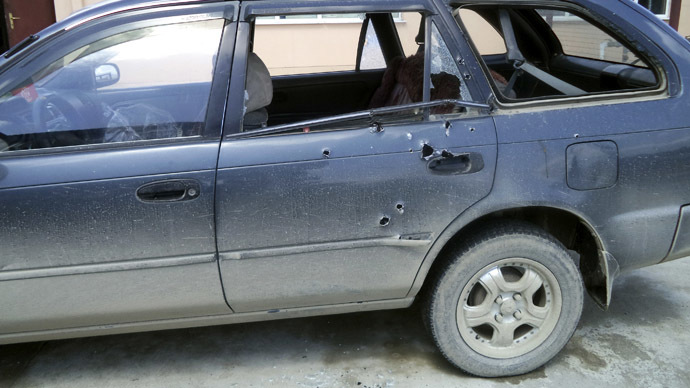 A gunman dressed as a police officer shot two foreign journalists in eastern Afghanistan, killing one and injuring the other critically. AFP reports the journalists were both women.
The pair were working in a remote town on the country's restive border with Pakistan when the shooting transpired. According to AFP, the journalists were in a police district headquarters in Khost, which is located approximately 150 kilometers south of the capital Kabul.
A spokesman for the governor of Khost province suggested to Reuters that the assailant was actually a policeman.
"Naqibullah, a policeman in Tani district of Khost, opened fire on two foreign journalists. One was killed and one was wounded," Mobariz Zadran told the agency.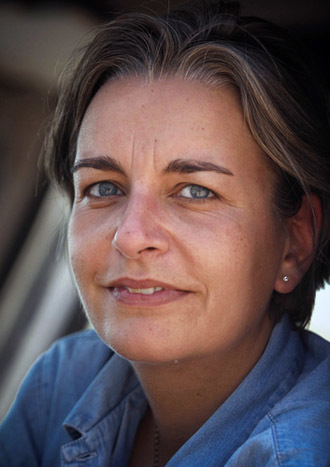 A police spokesman said that German war photographer Anja Niedringhaus was shot and killed in the incident while Canadian journalist Kathy Gannon was seriously injured in the shooting.
AP confirmed the shooting later on Friday, saying Gannon had been wounded twice, was receiving medical attention. She was described as being in stable condition and talking to medical personnel.
"Anja and Kathy together have spent years in Afghanistan covering the conflict and the people there. Anja was a vibrant, dynamic journalist well-loved for her insightful photographs, her warm heart and joy for life. We are heartbroken at her loss," said AP Executive Editor Kathleen Carroll, speaking in New York.
According to AP, the women were traveling in a convoy of of election workers delivering ballots from the center of Khost city to the outskirts, in Tani district. The convoy was being escorted by the Afghan National Army and Afghan police, and the journalists were in their own car with a freelancer and a driver. According to the freelancer, they had arrived in the heavily guarded district compound shortly before the incident.
As they were sitting in the car waiting for the convoy to move, a unit commander named Naqibullah walked up to the car, yelled "Allahu Akbar" — God is Great — and opened fire on them in the back seat with his AK-47. He then surrendered to the other police and was arrested.
Medical officials in Khost also confirmed that Niedringhaus died.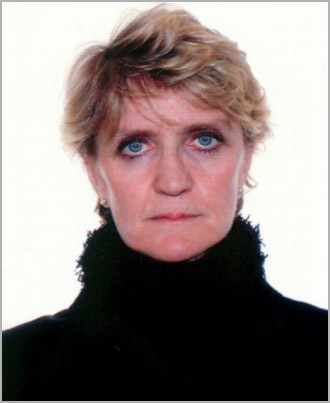 Niedringhaus worked for the Associated Press (AP) and was part of a team that won a Pulitzer Prize in 2005 for photography of the Iraq War. According to her Twitter account, Gannon is AP's Special Regional Correspondent for Pakistan and Afghanistan. Gannon is best known for her book: 'I is for Infidel: From Holy War to Holy Terror in Afghanistan.'
The shootings comes less than a month after a British-Swedish journalist was summarily executed in a rare attack on a civilian in Kabul's heavily patrolled diplomatic district.The journalist, 51-year-old Nils Horner, was a correspondent for Swedish radio. He was traveling from his hotel to the scene of a restaurant hit in a Taliban bomb attack in January when the attack transpired. Also in March, a well-respected Afghan journalist with AFP was killed alongside eight other people when Taliban gunmen assaulted a heavily fortified luxury hotel in the heart of Kabul.
According to the Committee to Protect Journalists, 25 cases in which a clear motive has been established for the killing of a journalist in Afghanistan have been confirmed since 1992.
The latest violence comes as Afghan authorities attempt to beef up security ahead of elections Saturday which the Taliban has promised to disrupt. On Wednesday, six police officers were killed and four others injured after a suicide bomber detonated an explosive device outside the Interior Ministry in Kabul. Taliban spokesperson Zabihullah Mujahid claimed responsibility for the attack. Just a few hours earlier Mujahid released a statement warning Afghans to stay away from polling stations this weekend, claiming the Taliban would target them during the elections.
You can share this story on social media: