Facebook mega-fan: girl has friends tattooed on arm
A young woman from the Netherlands has got images of her 152 Facebook friends tattooed on her arm. The painful process took two weeks and left her with colorful proof of her friendliness.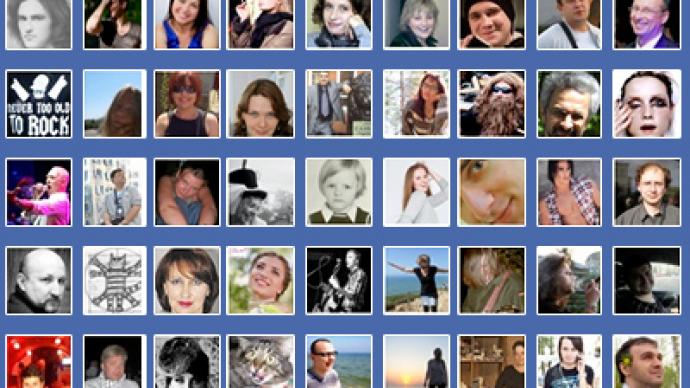 According to Volkskrant daily, the girl, who is registered on Facebook under the name of SusyJ87, asked permission of all her friends before imprinting their Facebook images on her skin. The girl also stated that she has a lot more friends in the social network, but only close ones were privileged to have their pictures carved on her arm. The work was done in Rotterdam in the Netherlands.The process took 30 hours in total. The tattoo artist stated she was proud of her work and considers it a brilliant illustration of modern world values. "This is one of the few masterpieces I have created," said the artist.SusyJ87 uploaded a 90-second video on YouTube titled "My Social Tattoo" that was filmed during the tattoo application. The video shows the snaps of all 152 Facebook friends tattooed onto her right arm. But instead of getting enthusiastic feedback, she received a lot of critical comments. Some of the users did not believe the tattoo was real, claiming the girl had it painted on her skin. Others claimed it was self PR.The tattoo artist supported her client saying she could testify the tattoo was real: "I know it's not a thing you might see every day but I assure you the tattoo is there." It is not the first case that Facebook has become a little too social. Earlier this year an Egyptian citizen called his baby daughter Facebook. The man claimed he had done it because the site was a tool to help overthrow the government in the country.In May, a couple from Israel made up their mind to name their child "Like" after a popular feature on the social network website.
You can share this story on social media: