Secret Service interrogates 13-year-old over Facebook comment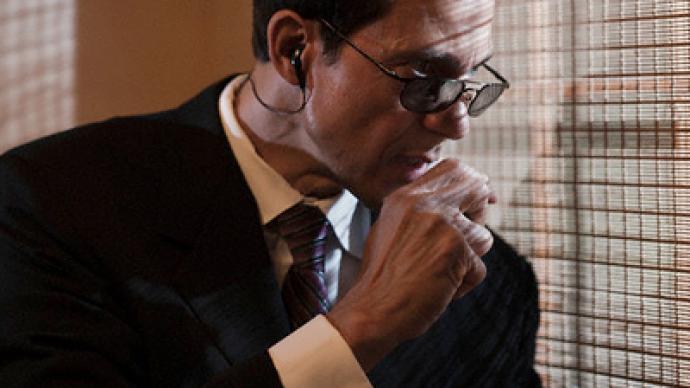 Following the killing of Osama Bin Laden 13-year-old Vito LaPinta posted on his Facebook that US President Barack Obama should be cautious because terrorists may want to retaliate. The Secret Service sprang into action!
"I was saying how Osama was dead and for Obama to be careful because there could be suicide bombers," explained LaPinta. His goal was to express concern, but Obama's Secret Service took it as a threat. About a week after his post the Secret Service showed up at LaPinta's school. He was escorted to the principal's office where he was greeted by the principal and a Secret Service agent who informed him he had made a threat against the US President. "He told me it was because of a post I made that indicated I was a threat toward the President. I was very scared," LaPinta recalled to Seattle's Q13 FOX. The boy's mother was not present and not even informed until after her son was already being questioned. The school called here, but proceeded anyway, arguing that the mother was not taking the call seriously. "I answered it, and it's the school security guard who's giving me a heads up that the Secret Service is here with the Tacoma Police Department and they have Vito and they're talking to him," said Timi Robertson, LaPinta's mother. "I just about lost it. My 13-year-old son is supposed to be safe and secure in his classroom and he's being interrogated without my knowledge or consent privately."By the time Robertson arrived her some had been being interrogated for about a half an hour without her presence or consent.Once she arrived at the school the agent quite the interview and informed LaPinta that hje was not in any trouble. It is unclear why he waited so long and the Secret Service has refused to comment on the matter.
You can share this story on social media: