Facebook removes beheading video, rethinks policy
Published time: 23 Oct, 2013 16:04
Edited time: 23 Oct, 2013 17:50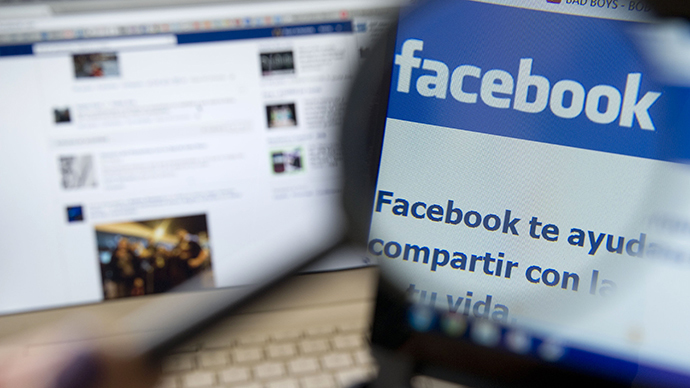 In response to a wave of criticism Facebook has removed a beheading video, backtracking on its short-lived decision to keep it. The company has also announced new approach to handling videos that depict acts of violence.
The world's most popular social network, with 1.15 billion members, thus yielded to pressure it faced Monday, following media reports of the company's lifting its ban on images of graphic violence.

The public outcry was sparked by a Facebook video of a woman being beheaded by a Mexican drug cartel. British Prime Minister David Cameron has taken the lead in the campaign, calling Facebook's policy on graphic video content "irresponsible."

Facebook had initially sought to deny any wrongdoing and defend its policy. 

"People are sharing this video on Facebook to condemn it. If the video were being celebrated, or the actions in it encouraged, our approach would be different," Facebook said.
Later, however, Facebook carried out a hurried U-turn on showing violence.

"Based on these enhanced standards, we have reexamined recent reports of graphic content and have concluded that this content improperly and irresponsibly glorifies violence. For this reason we have removed it," Facebook said in a statement.
Cameron welcomed the news on his Twitter account, saying he was pleased with the company's decision.  

I'm pleased Facebook has changed its approach on beheading videos. The test is now to ensure their policy is robust in protecting children.

— David Cameron (@David_Cameron) October 23, 2013
Facebook also announced it was reviewing its general policy on which video postings to allow.

"First, when we review content that is reported to us, we will take a more holistic look at the context surrounding a violent image or video," Facebook's statement read. "Second, we will consider whether the person posting the content is sharing it responsibly, such as accompanying the video or image with a warning and sharing it with an age-appropriate audience."
The company has pledged to scrutinize more closely the gory videos being posted and keep the ones which condemn violence, while getting rid of those "shared for sadistic pleasure."