Facebook sees 'digital suicides' as users fear privacy breaches and addiction 
Published time: 18 Sep, 2013 16:57
Edited time: 19 Sep, 2013 11:07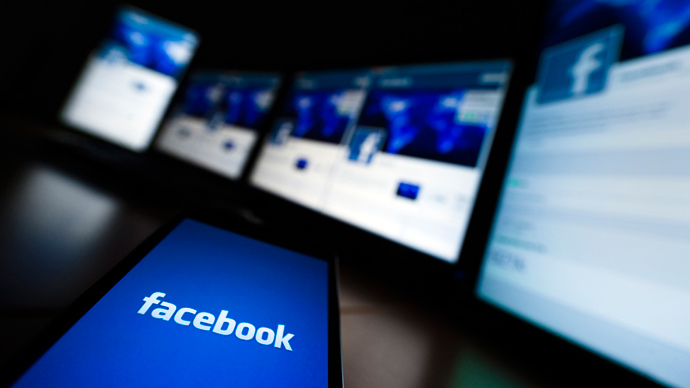 Privacy concerns, fear of addiction, loss of interest – these are the reasons listed by those who have decided to delete their Facebook profiles, in a move that has been dubbed "virtual identity suicide", according to university research.
Most list concerns over privacy breaches as the main reason, while many cited a fear of Internet addiction. Some also pointed at shallow conversations and general dissatisfaction with the site [Facebook] as reasons to delete their profiles. 
The study that involved about 600 people was carried out by researchers from the University of Vienna.
With more than 950 million active users, Facebook is far and away the most popular social networking site, followed by Twitter and MySpace. However, in the light of the recent NSA scandal and WikiLeaks' long-standing story, many have expressed their concern over the lack of privacy on Facebook.
As a result, 48.3 percent of the Vienna University research respondents said they quit over privacy concerns. However, 13.5 per cent were generally dissatisfied with the website itself. Plus, 12.6 percent indicated negative aspects of online friendships as the reason to leave, whereas 6 percent fear Internet addiction.
Compared to those who decided to stay on the social network, those who left were older and more likely to be male.
"It could be possible that personality traits influence the likelihood of quitting one's Facebook account indirectly via privacy concerns and Internet addiction," psychologist Stefan Stieger from the University of Vienna said.
In this case, concern about privacy and Internet addiction propensity would not be directly responsible for people quitting their Facebook accounts, but would function as mediators of underlying personality traits.
In April, other research indicated that Facebook had lost 9 million monthly users in the US and 2 million in the UK, according to SocialBakers.