Social smoking: Facebook risks Russia ban over pot-mimicking blend ads
Published time: 17 Sep, 2013 04:56
Edited time: 17 Sep, 2013 11:53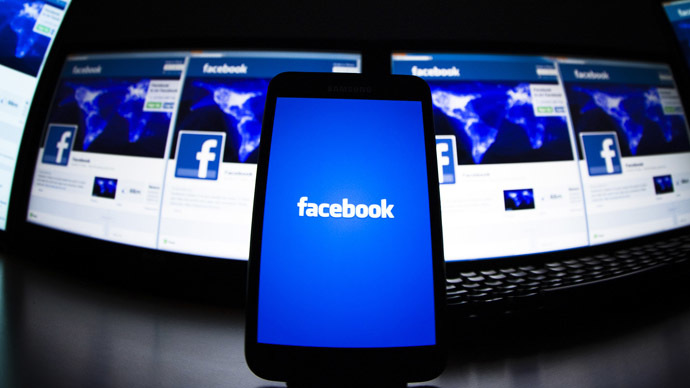 Russia's media watchdog has threatened to block Facebook in Russia if an investigation confirms the social-media company featured ads for smoking blends.
The country's Federal Service for Supervision of Communications, Information Technology and Mass Media has warned it would be willing to block the social-media site if it finds evidence that the smoking blends ads did really appear on the website. 
"If we find violations in the advertising law, then we will open up an investigation. In case narcotics are involved, then we will forward all the materials to the Federal Service for Drug Control," Itar-Tass quoted deputy head of media watchdog Andrey Kashevarov.
These blends, marketed under the trade names AM-HI-CO, Dream, Spice (Gold, Diamond), Zoom, Ex-ses, Yucatan Fire and others, have been declared to contain Salvia divinorum, Hawaiian Wood Rose, and Blue Lotus, and are prohibited from sale. The substances have been found to have"psychotropic, narcotic effects, contain poisonous components and represent potential threat for humans." They are not marijuana, but can have a similar effect.
Russian Facebook users have noticed new ads featuring smoking blends on the website. After clicking the ads, the users were redirected to a site where the smoking blends could be purchased, including wholesale, in various cities across Russia and Ukraine.
The federal agency expects Facebook's managers to cooperate. "If Facebook does not respond then [the media watchdog] will have a reason to put the company's website on the list of banned sites [in Russia]," representative of the agency Vladimir Pikov said. 
Russian Facebook explained the appearance of the new ads as a technical glitch. "Right now the ads are being removed," the company's press service stated. 
Facebook representatives pointed out that users can manually hide unwanted ads by clicking on the X in the upper right corner. 
Russian lawyers say the media watchdog is entitled to open up an investigation, but in order to bring the case against Facebook it would need to prove intent. 
"With smoking blends it is tricky as there are always new formulas, which formally are not considered to be narcotics, in which case the seller could not be held responsible, and this creates a problem," Itar-Tass quoted lawyer Dmitry Vasilchenko from Kilshin and Partners as saying.
"If the drugs are classified as narcotics then the criminal liability is on the seller. Facebook can be held liable only if it is proven that the company knew about the ads," Vasilchenko added.