Facebook 'likes' protected under First Amendment, US federal court rules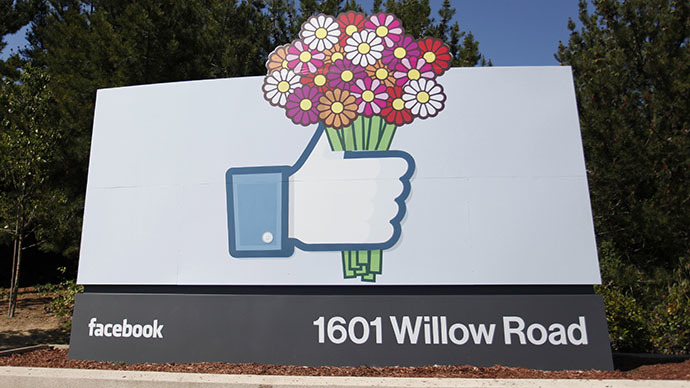 A Facebook user's decision to "like" something on the social networking site falls under the protection of the First Amendment, a US federal appeals court ruled in a closely monitored case over how the Constitution protects Americans' online activity.
The Fourth US Circuit Court of Appeals ruled Wednesday in favor of a former deputy sheriff in Hampton, Virginia who said that he was fired for "liking" the Facebook page of the candidate running for city sheriff against his boss.
"Liking a political candidate's campaign page communicates the user's approval of the candidate and supports the campaign by associating the user with it," Chief Judge William Traxler wrote for the Richmond, Virginia-based appeals court. "It is the Internet equivalent of displaying a political sign in one's front yard, which the Supreme Court has held is substantive speech." 
Five other employees joined the suit against Hampton Sheriff B.J. Roberts. They claimed Roberts fired them after they supported opponent Jim Adams in a 2009 election. According to court papers, Roberts allegedly told fired deputy Daniel Carter: "You've made your bed, now you're going to lie in it, after the election you're out of here." 
Wednesday's verdict overruled a previous decision from US District Judge Raymond Jackson in Newport News, Virginia, who ruled that a Facebook "like" was "insufficient speech to merit constitutional protection."  
Facebook urged the Circuit Court to reverse Jackson's ruling, filing an amicus brief arguing that "liking" a page is, in fact, constitutionally protected. 
"On the most basic level, clicking on the 'like' button literally causes to be published the statement that the user 'likes' something, which is itself a substantive statement. In the context of a political campaign's Facebook page, the meaning that the user approves of the candidacy whose page is being liked is unmistakable," the amicus stated. 
"That a user may use a single mouse click to produce that message that he likes the page instead of typing the same message with several individual key strokes is of no constitutional significance." 
The American Civil Liberties Union, which also filed an amicus in the case, applauded the court's decision. 
"This ruling rightly recognizes that the First Amendment protects fee speech regardless of the venue, whether a sentiment is express[ed] in the physical world on online," Ben Wizner, director of the ACLU Speech, Privacy & Technology Project, said in a written statement. "The Constitution doesn't distinguish between 'liking' a candidate or supporting him in a town meeting or public rally." 
Judge Traxler's opinion cited the 11th Amendment, which limits the scope of lawsuits against public officials, thereby making it impossible for the employees to be financially compensated for their lost work time. Three of the six employees involved in the case could be reinstated to their jobs.