EU mirrors US permission for in-flight electronics
Published time: 13 Nov, 2013 14:24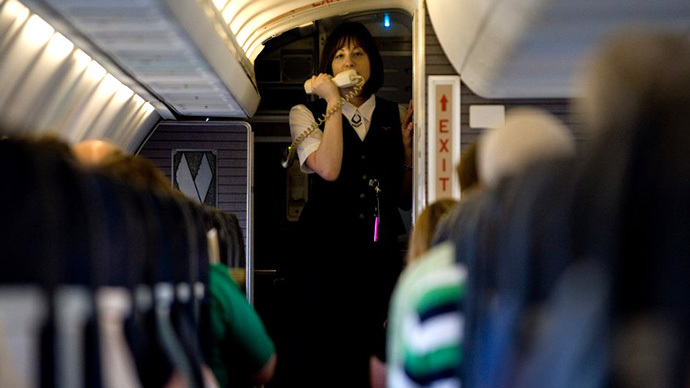 In an echo of a new US Federal Aviation Administration (FAA) ruling, the European Aviation Safety Agency (EASA) has stated that it will now allow air passengers to use portable electronic devices in-flight with minimal limitations.
Smartphones tablets, e-readers and mp3 players will all be permitted in-flight, provided they are kept in 'flight' or 'airplane' mode, the EASA elaborated.

"This is a major step in the process of expanding the freedom to use personal electronic devices on-board aircraft without compromise in safety," Patrick Ky, EASA Executive Director, said in a statement released on the EASA website.
Ky attributed the decision to the "wide proliferation of personal electronic devices and the wish of the travelling public to use them everywhere."
At present, the EASA guidelines sanction the usage of electronic devices except during takeoff and landing. Long-term, the agency is reviewing plans to facilitate phone calls in-flight as well. The new guidelines will begin to be implemented from "the end of November" and will apply to aircrafts operated by European airlines.

Two weeks ago, the FAA stated that it was also relaxing its rules, prompting US airlines to start allowing passengers to use electronic devices on board. Presently, only a handful of US airlines have been granted the all-clear, but the FAA is still processing its mass of applications.

US Airlines have begun allowing passengers to expand the use of personal electronic devices since the Federal Aviation Administration said it would start approving applications.

So far, only a handful of airlines have the all-clear, and some have more exceptions than others "due to differences among fleets and operations," the FAA said in their October 31 statement.